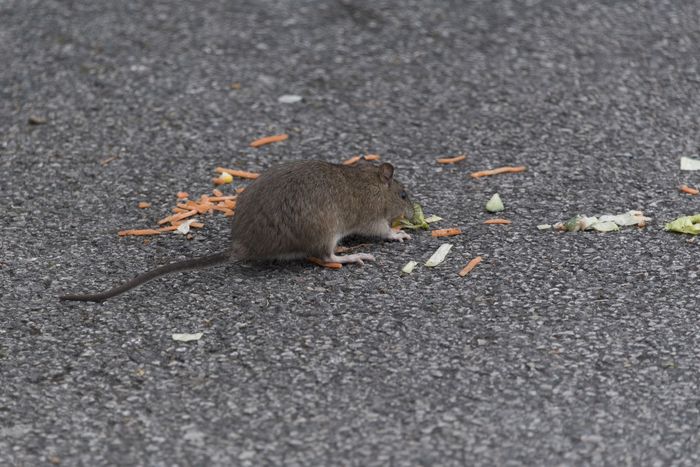 Photo: Farm Images/Universal Images Group via Getty Images
Eric Adams has been issued a $300 fine for one of the two rat-related summonses he received for his Brooklyn townhouse. (This brings Adams's rat-related summonses up to three, the first of which was dismissed in December.) And it turns out the person who ended up clinching the rat case against Eric Adams was Eric Adams.
One summons cited an "active rat runway" on Adams's property, while the other was for creating rat "harborage conditions." As the New York Times reported, Adams appeared in a remote court hearing last week to defend his rat efforts, showing that he had spent $8,000 on extermination services. This was enough to get the first summons dismissed, but the judge upheld the second after Adams presented pictures of his recyclables to prove that he was storing them right. The judge, however, deemed that the photos proved he was storing them wrong. "The photograph presented by Mr. Adams at the hearing shows multiple plastic bags, full of recyclables on the ground next to the garbage bins, not in rodent-proof bins," the judge wrote. A spokesperson for Adams told the Times they will be "reviewing" the decision. Still, the rats won this round.