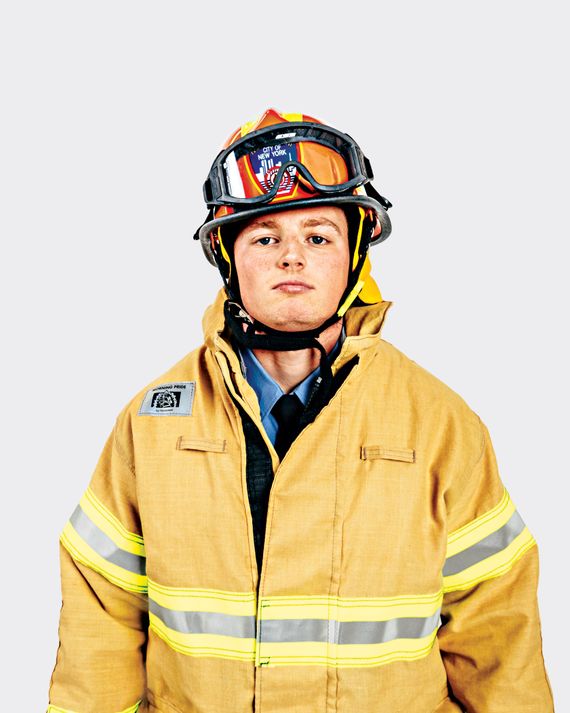 Photo: DeSean McClinton-Holland
Connor Hoban (pictured above)
Belle Harbor
Why'd you decide to do this?
I had a lot of other jobs. I did a lot of DoorDash; I worked at the gym as a trainer. But I wanted a real, stable job, and I wanted something that was noble. My grandfather had a stroke in the summer, and seeing the way the EMTs were so nice to him and made him feel real good
made me want to do that for others.
Was the training intense?
Very. It was paramilitary training. We had to be clean shaven, do push-ups, planking, running — it all sucked. It hurt and was painful. But then, all of a sudden, it's the last day and you're ready to graduate and the drill instructors are saying that we've blossomed.