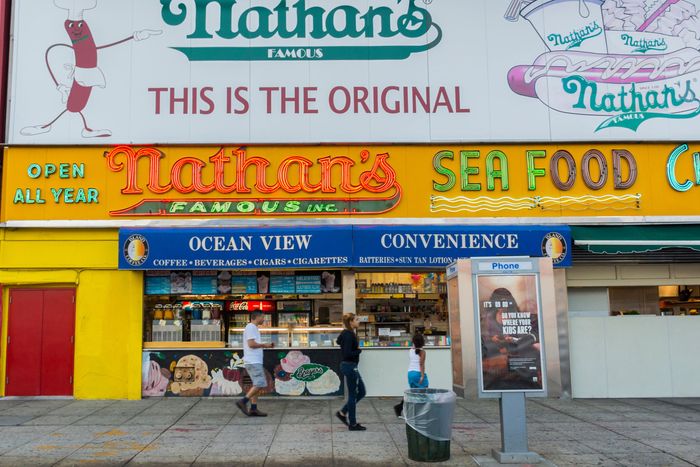 Photo: USA / Alamy Stock Photo
Early last fall, Robert Eide, a board member at Nathan's Famous hot dogs, bought a three-acre piece of land in Sagaponack from Peter Marsh, a real-estate executive at Jemcap and the son of the founder of Snapple. They signed the contract in September 2022, and Eide paid Marsh a $1.5 million down payment on the $14.5 million property where he planned to build a 14-bedroom house. But last week, just two days before the full balance on the property was due, Eide sued to get out of the deal and get his down payment back.
As Crain's reports, the hot-dog man's case rests on the fact that there's a typo in the deed he bought — instead of reading "332 Parsonage Lane," the deed reads "322 Parsonage Lane." In a lawsuit filed with the State Supreme Court in Manhattan, Eide and his lawyers argued: "The defendant demanded a closing to which it is unprepared to close with clean and marketable title. There is no record of defendant owning 332 Parsonage Lane with a clean and clear title." This is because the defendant sold 322 Parsonage Lane, which we assume is a beautiful piece of land, but also not the land that the Snapple heir owns. While it's only one number off, it could end up being a $14.5 million problem.
The Snapple man has yet to respond in court.