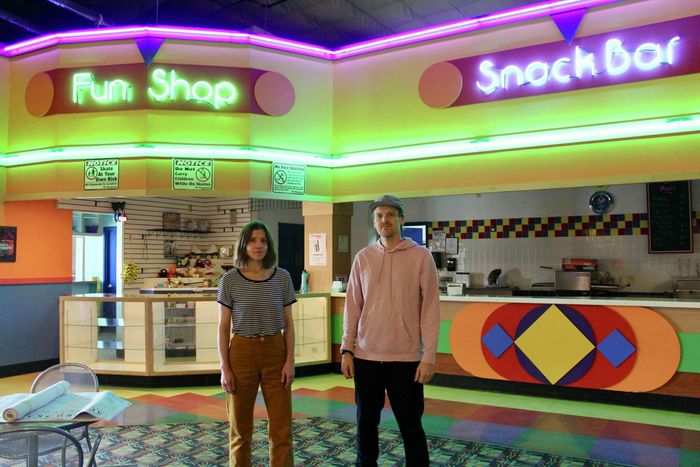 Photo: Courtesy of Bjorn Qorn
BjornQorn, the nutritional-yeast-dusted popcorn company run by former Bard students, has taken the natural next step in its business and is now running a roller-skating rink across the river from Bard.
It's been a good few years for BjornQorn and founders Bjorn Quenemoen and Jamie O'Shea (along with partner Stephanie Bauman): The brand is now sold in more than two dozen states, with plans to grow the business from there, according to Chronogram. Burdened with too much popcorn and money, the three outgrew the dairy barn where they were working. As the Times Union reported, Skate Time 209 in Accord, New York, which the company saved from shuttering by taking it over, comes with 8,000 square feet of warehouse space.
Skate Time 209, something of a local institution, changed owners in 2019 but was quickly shut down at the start of the pandemic. The town itself was considering the space for a town hall, but the owners called off the deal in 2021. Then came BjornQorn. Last week, the rink finally reopened (it's just Skate Time now), with BjornQorn concessions and a BjornQorn crane machine. The company will eventually produce its popcorn on-site and may build a glass wall between the rink and the manufacturing side so that skaters can watch in wonder as the popcorn is popped and dusted in nutritional yeast.