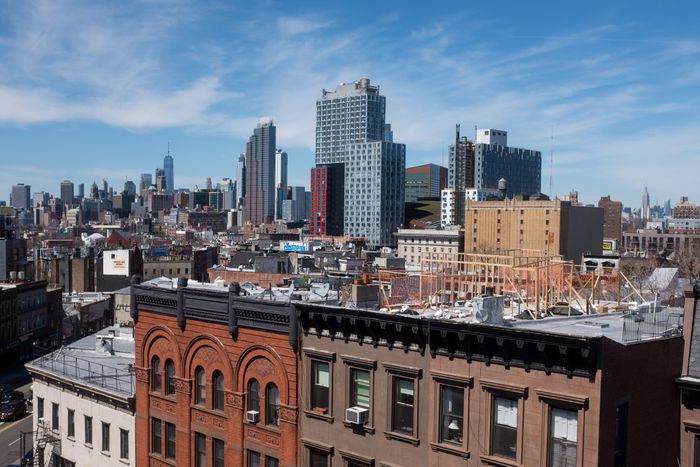 Photo: Curbed; Photo: Getty Images
The Brooklyn Democratic Party is being sued by its landlord for trying to break its lease during the pandemic. As City & State reported, CIM Group, which owns 16 Court Street, filed a lawsuit last week claiming the party owes it $82,000 in back rent.
In July 2020, the party tried to break its office lease, claiming that it was unable to use the premises during the pandemic and that it was too in debt to afford the rent. The party's lawyer then declared its intent to break the lease in a letter addressed to the wrong landlord. The correct landlord responded, saying the party had "no right to terminate the Lease." The Brooklyn Democrats responded that they were broke, more or less, noting in a letter that they had "incurred significant debts" and could not pay the full $19,000 they owed at the time. (The Brooklyn Democratic Party, which has been heavily criticized by reformers for its lack of financial transparency and overall mismanagement of finances, is no longer in debt, with $255,000 in the bank.)
According to the lawsuit, the party moved out of the space by November 2020. While on the outs with the landlord over the lease and back rent, the party appears to have asked management for access to the freight elevator in order to move a 2,400-pound safe that City & State says is used to protect ballot petitions. In its letter requesting use of the freight elevator, the party also asked for an 80 percent rent reduction. Relatable!