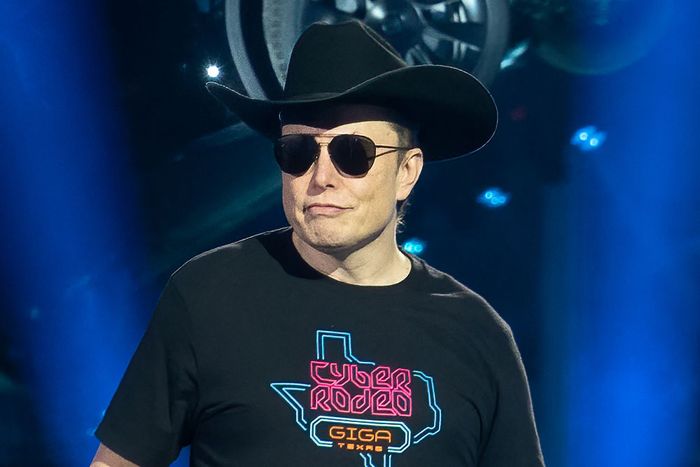 Photo: Suzanne Cordeiro/AFP via Getty Images
Elon Musk is building a neighborhood outside Austin, Texas, where employees of his Boring Company can live in 110 new single-family homes with affordable rents just down the road from work. And now Elon-ville — actual name: Snailbrook, after Musk's tunneling mascot — will have its very own preschool.
The Wall Street Journal reports that correspondence between a Boring Company official and a county government employee shows "plans to convert a home on the property into a Montessori school for as many as 15 students." This, of course, isn't Musk's first school: In 2014, he pulled his five sons out of their Los Angeles private school and recruited one of their teachers to lead what would become Ad Astra — which had locations at SpaceX's headquarters in Hawthorne and at one of Musk's Bel Air mansions — for his children and the children of a select few SpaceX employees. (Musk gave guest lectures, of course.) As Ars Technica reported back in 2018, based on the now-defunct school's IRS filings, Ad Astra was founded to "exceed traditional school metrics on all relevant subject matter through unique project-based learning experiences." According to the founding teacher, Josh Dahn, students worked on real-life assignments related to Musk's companies, like strategizing the rollout of Tesla Superchargers in other countries. And when Musk moved his operations to Texas, he reregistered Ad Astra in the state. He has also talked about building a science and technology high school near SpaceX's Starbase, although the previous school didn't have grade levels, because, as Musk said, "All the children go through the same grade at the same time, like an assembly line."
Per the Journal, Musk's newest educational venture in Snailbrook is part of his vision to create some kind of Texas "utopia" where employees never have to stray very far from the office. The report also notes that last year Musk met with Kanye West (naturally) and West's architect and now-wife, Bianca Censori, to get the urban-design concepts flowing.
As for the school, there are few details beyond the county correspondence. But Ad Astra was a place for what Musk saw as "children with extraordinary academic potential." We can only imagine these future students will be similarly hard-core.