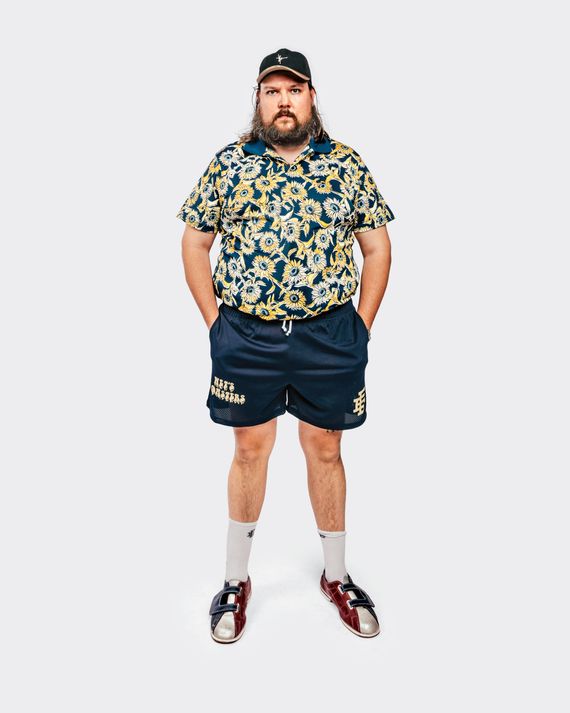 Photo: DeSean McClinton-Holland
Big Wet (pictured above)
Country singer, Williamsburg
I heard you won.
We won it all. It was a huge
come-from-behind, dark-horse victory.
Who did people think would win?
Noah was definitely the favorite. Everybody on their team is capable of rolling a 200. I was worried about them off the bat and the Perfectly Imperfect team — we were on the same lane as them for the first heat, and I was like, I don't even know what Perfectly Imperfect is, but they are all fucking sharks.
Was there any beef?
I noticed that the Gem team was rolling with ten-pound kids' balls. Any league in any alley, it's 12 or 13 pounds and up. So I pointed it out to them and to Mr. Dirtbag at the beginning. They were like, "It's not that big a deal, man. We're not taking it that seriously." I'm like, "Well, if it's not that big a deal, just use the 12-pound ball." I mean, they might as well put the bumpers up. But justice was served. Noah put them out of their misery in the second round. I wanted to win, but the most important thing to me, once I realized what was going on, was that Gem didn't win.