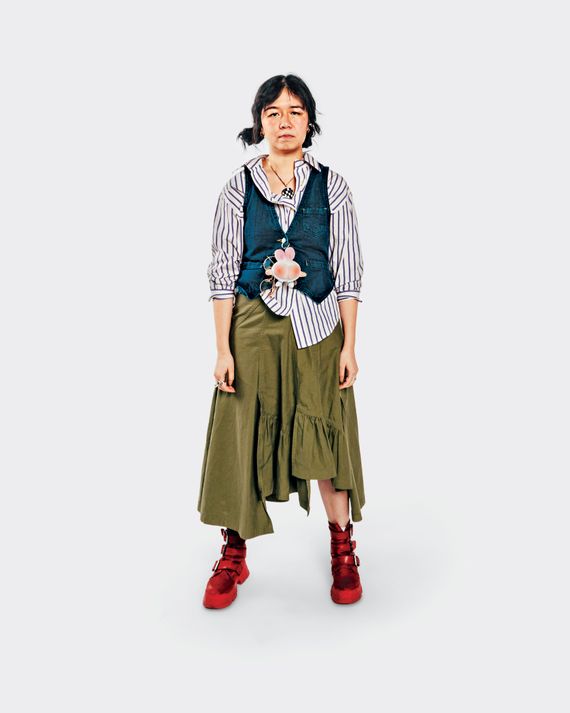 Photo: DeSean McClinton-Holland
Jenn Lam (pictured above)
Marketing and brand-partnerships manager, Bedford-Stuyvesant
What is your experience playing mahjong?
My grandparents played the game pretty much every day that I've known them. So while I was growing up, at every family gathering the table and tiles came out. I was never really taught because I think in Chinese culture they're a bit impatient, so they just have you sit on the side and absorb through osmosis. It wasn't until I was an adult that I asked my parents to teach me formal strategy, but by that point, obviously I knew the game already. I specifically know how to play Hong Kong style.
How does Hong Kong–style mahjong differ from others?
I think American mahjong is really different because a new scorecard comes out every year, which is very American — you need to buy a new one to continue to play the game.