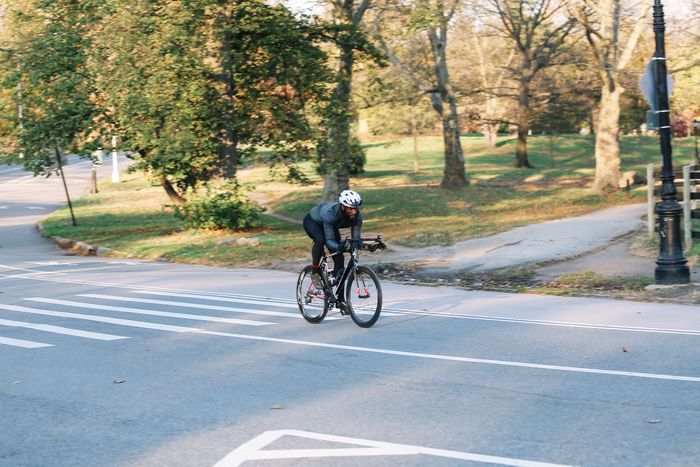 Photo: lechatnoir/Getty Images
The Prospect Park loop is getting a redesign. The Department of Transportation announced this week that the eastern stretch between Grand Army Plaza and Park Circle will be repaved and restructured, turning what used to be two lanes into three. The new configuration — an expanded center lane for cyclists flanked on both sides by pedestrian lanes, each demarcated by paint — is a pilot the city hopes will ease road-sharing friction.
But it won't address the real problem with the loop, which is obviously men in their 40s trying to ignore the disquieting passage of time and the body's slow decay by biking at competitive speeds very close to where I am walking. While there are a few varieties of the New York City random-death fear (the falling air conditioner, the faulty sidewalk cellar door), simply not enough attention is paid to the Tour de France contingent — pedaling fiercely, wearing spandex and complicated helmets, shouting things like "Behind!" They ran over a Transportation Alternatives organizer!
Some will certainly protest, "But there is nowhere else in the city to train!" There is also nowhere in the city to test nuclear weapons or fire machine guns in the open air. Do we cry about that?