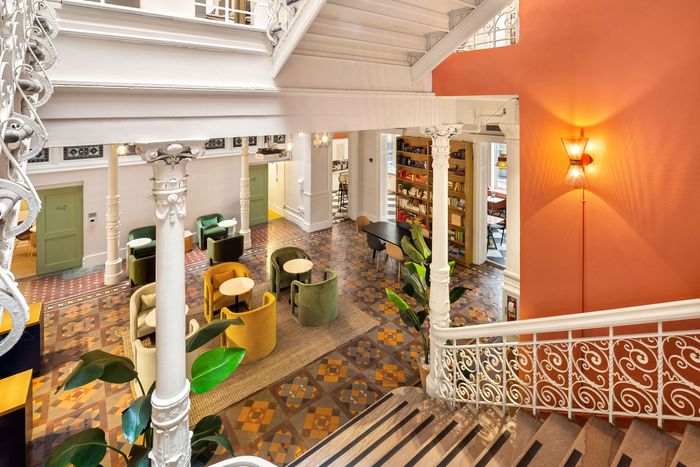 Photo: Cushman & Wakefield
An East Village landmark that once housed The Wing's New York City headquarters is on the market for $22.5 million. The red-brick-and-terra-cotta building at 137 Second Avenue — formerly the Stuyvesant Polyclinic and the Cabrini Medical Center — was listed this week by Cushman & Wakefield as three stories and 15,000 square feet of turnkey "blank canvas." Or if you're a fan of the defunct co-working space's signature aesthetic, listing agent Hunter Moss says The Wing's furniture is still in the building and can be included in the sale.
Moss called the property, built in 1884 and designed by architect William Schickel, "a fantastic example of New York City's unique and truly one-of-a-kind history." Some even say that if you listen carefully, you can still hear the sounds of women being empowered.