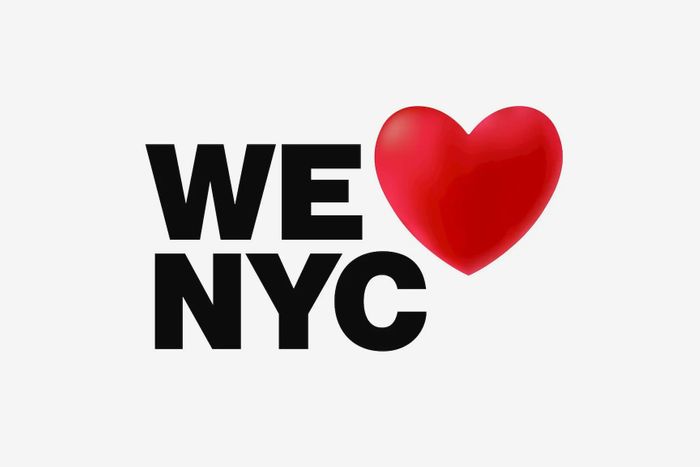 Photo: New York State Department of Economic Development
The Partnership for New York City, an association of business executives and corporations, unveiled a new campaign updating the classic "I ♥ NY" logo designed by New York co-founder Milton Glaser. Now, 46 years later, We ♥ NYC instead.
Designer Graham Clifford told the New York Times the logo is meant to invoke the subway system's Helvetica signage. "The subway system is the veins or the beating heart of the city," he told the paper. The heart, for some reason, invokes emoji. (Empire State Development, the state agency that controls I ♥ NY, gave its approval to We ♥ NYC.)
Why do this? The campaign is focused "on what New Yorkers can do to support the post-pandemic resurgence of the city and its neighborhoods," according to a release. In a comment to the Times, the chief executive and president of the Partnership added it was intended as a message that "we don't have to maintain these divisions that have grown up between business and labor and rich and poor."
There are eight weeks of planned "activations" scheduled. Those activations include a performance from the similarly recycled upcoming musical New York, New York, and a "public engagement to vote for your favorite MTA Music Under New York performer in partnership with Shutterstock."
Shutterstock — thrilling!