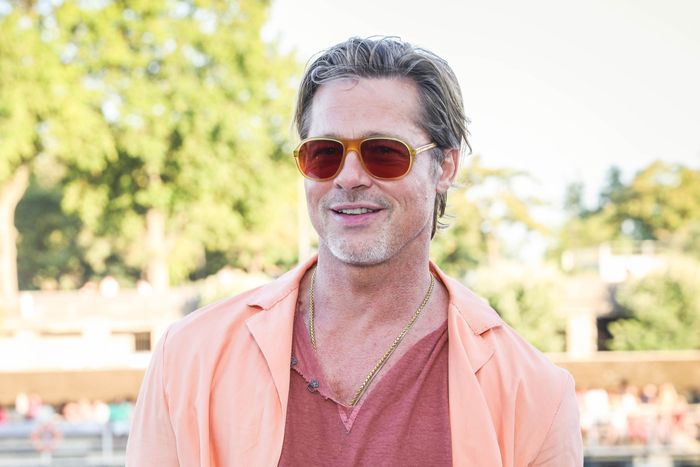 Photo: Stephane Cardinale/Corbis via Getty Images
Brad Pitt's mansion was too big, so he swapped it with oil heiress Aileen Getty, whose mansion was just right. As Dirt reports, Pitt recently sold his five-house, two-acre compound in the Hollywood Hills to Getty off-market for $33 million. For a moment, it seemed Pitt had nowhere to stay in Los Angeles — until he bought Getty's Los Feliz home for $5.5 million.
Pitt's original property had a skate park, skating rink, tennis court, ballroom, movie theater, and koi pond. His new property does not. Getty's former Los Feliz home (now Pitt's home) is named the Steel House for its steel-and-glass construction and was designed by architect Neil M. Johnson.
Pitt avoided $1.8 million in taxes by selling his record-breaking compound right before L.A.'s new mansion tax to fund affordable housing went into effect. And now we know where he put those crucial savings — another mansion!