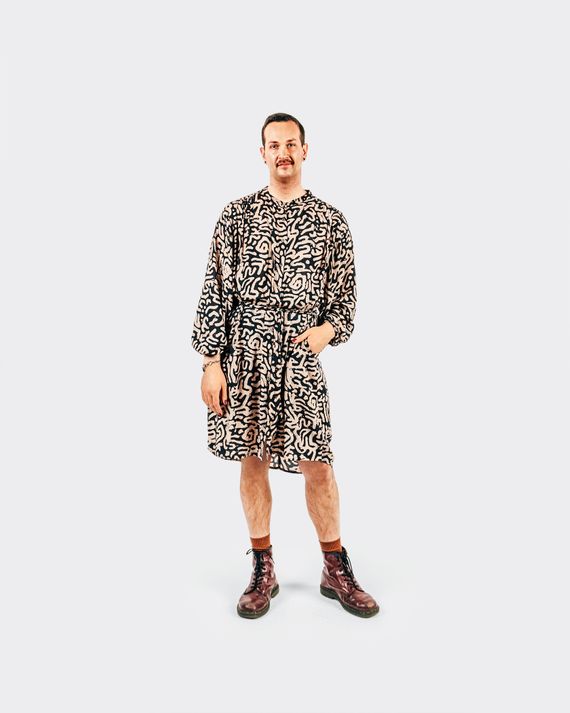 Photo: DeSean McClinton-Holland
Kyle Rea (pictured above)
Bookseller, Bushwick
Did you help Catherine Lacey sign the books?
We pull everything off the floor and bring it to the back, then somebody opens to the page Catherine will sign, hands the book to someone else who hands it to Catherine to sign, then she hands it to someone else who stickers the book for people to buy. I did most of the stickering, so anyone who bought a book with a signed copy sticker, that was all me.
Are you a writer, too?
Yes. I just graduated with my M.F.A. from the New School in 2022 and wrote a novel as my thesis, which I'm currently looking to get an agent for. It's a rom-com thriller about a lesbian couple who live in Brooklyn. They're both aspiring artists, and they decide to get a sugar daddy together — and then one of them kills him, and it's basically the other one trying to figure out what happened while they clean it up.