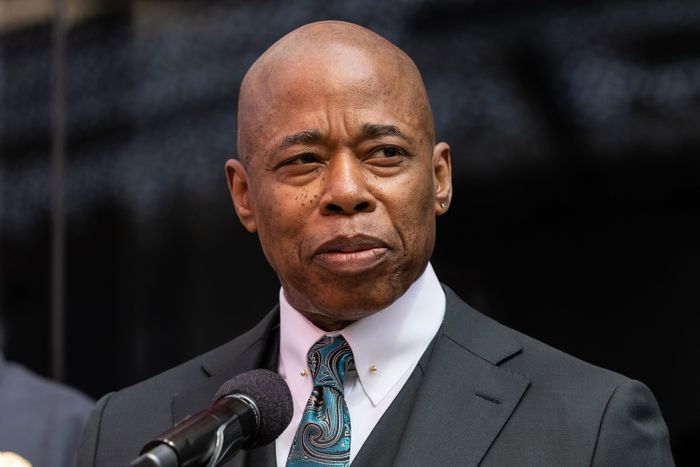 Photo: Lev Radin/Pacific Press/Shutterstock
Eric Adams finally announced his rat czar, naming Kathleen Corradi to the position tasked to "lead and implement a unified strategy" (rat strategy) across agencies. From the unbearable job listing (the right candidate was told they'd have "swashbuckling attitude, crafty humor, and general aura of badassery") to the mayor's previous announcement that the role had been filled while refusing to say by whom, the whole process has been weird.
The Wednesday-morning press conference introducing Corradi, a Department of Education employee who previously handled rat mitigation at the city's public schools, was no different. "We had her under lock and key. She was like in witness protection," Adams said. "We didn't want you to crack the story and start doing background checks, seeing 'Did she get any rat summons on her block?' or 'Has she ever dated an exterminator?'"
The Department of Health already has a director of pest services, a rat-killing position that seems pretty similar to a rat czar. But that job, per the mayor's office, is about "identifying and fixing conditions that make life easy for rats." (Life is quite easy for rats in New York right now.) "You'll be seeing a lot more of me — and a lot less rats," Corradi said of her new role. That would be nice.