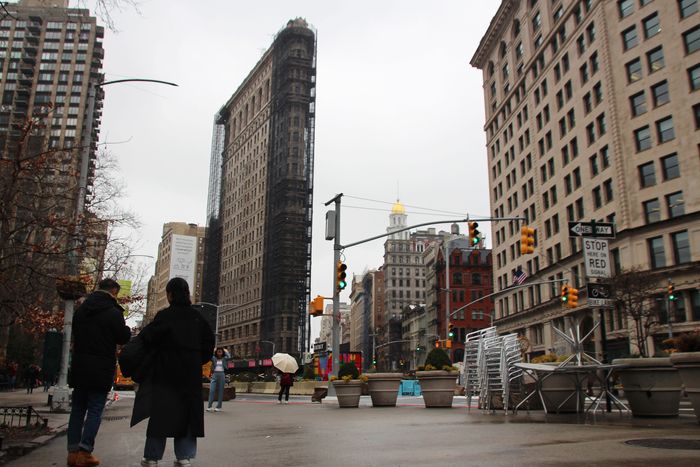 Photo: Christina Horsten/picture alliance via Getty Images
The Flatiron is officially going up for auction. Again. And maybe this time it won't be a total fiasco.
On March 24, the building was sold to Jacob Garlick, an unknown in New York real estate, who placed the winning bid of $190 million, fell to his knees, and told reporters that this was his "lifelong dream." Then he failed to make the 10 percent deposit to keep it. That sent the option to buy to the second-highest bidder: a consortium of three of the current owners, who had their paddle up at $189.5 million. According to Crain's New York, the three — GFP Real Estate, Sorgente Group, and ABS Partners Real Estate — aren't going for it.
This is because Garlick's last-minute bids added $30 million, reported my colleague Christopher Bonanos. And as Jeffrey Gural told Crain's, they'd "hoped to buy it for a lot less." (Who among us can't relate?) It's fine, because Gural and his pals will get a chance to buy in around two months at the earliest, auctioneer Matthew Mannion told Crain's. This time, the auction house may require a deposit, and maybe that will stave off any mystery bidders who may compulsively drive up the price.
Meanwhile, Crain's reports that Garlick is still responsible for the down payment ($19 million) and for the cost of that useless, time-sucking auction. Although maybe it wasn't a total waste of Garlick's money: For $19 million, he became about as household of a name as you can get in the real-estate business.