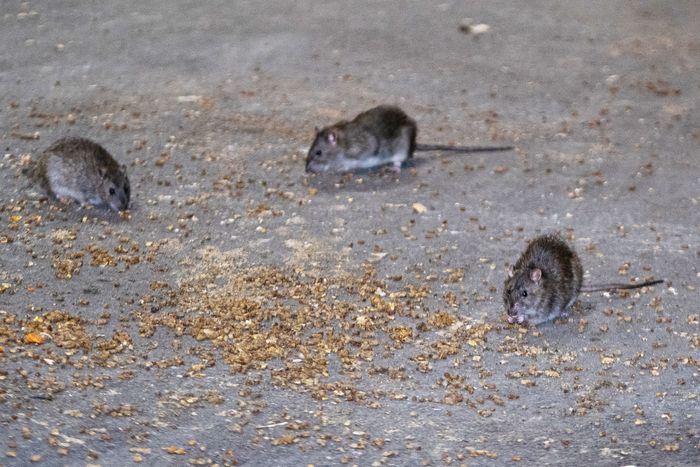 Photo: Vural Elibol/Anadolu Agency via Getty Images
In a notice earlier this week, the city posted four areas that are so full of rats that the Department of Health designated them "rat-mitigation zones." The zones are Chinatown, East Village, Lower East Side; Grand Concourse; Bushwick, Bedford-Stuyvesant, Prospect Heights, which were already getting some extra rat-fighting measures; and a new entrant, Harlem. A department representative told Crain's that these areas will get "proactive and enhanced attention from the city," like increased enforcement on properties that fail inspections and offers of "rat academy" training.
Rat zones have been part of the city's mitigation strategy since 2017, and many of the neighborhoods were already getting extra attention (and apparently still need it), but a law signed by Mayor Adams last year required that the city publicize the targeted neighborhoods. In his uphill battle against rats, the mayor also recently hired a rat czar, whose identity he wouldn't reveal, but he noted that "she" does "hate rats." (Don't we all?) Adams's apartment on Lafayette Avenue — where he has faced multiple rat-related summonses — appears to be on the edge of the designated Bed-Stuy rat-mitigation zone. Seems like he could use the extra help!