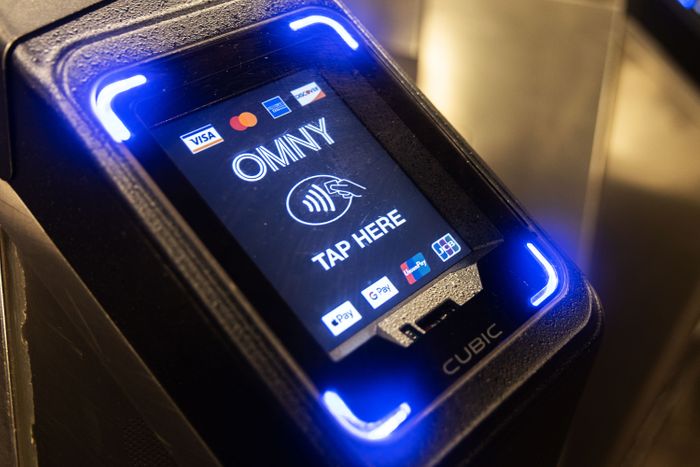 Photo: Jeenah Moon/Bloomberg via Getty Images
The end of the MetroCard is nigh: The MTA is previewing the long-awaited OMNY kiosk at its headquarters. The techy-looking OMNY machine is still just for display, but its introduction could mean it's almost time to say good-bye to the kindergarten-colored MetroCard dispensers we have all come to love (and sometimes hate).
The OMNY rollout started in 2019, and its tap-and-go contactless readers now exist in every subway station and on every bus route in the city. MetroCards, according to the MTA, will be fully phased out by 2024 — as will the vending machines. They could be buggy, and New Yorkers likely won't miss the experience of frantically pressing "Credit Card" over and over again as the sound of their arriving train rattled in the distance, but they've become a beloved part of the cityscape all the same. The machines gently eased us through the purchase experience and dutifully asked us if we needed a receipt. (We didn't.) But OMNY is coming, so give a little kiss to the MetroCard machine while you can.