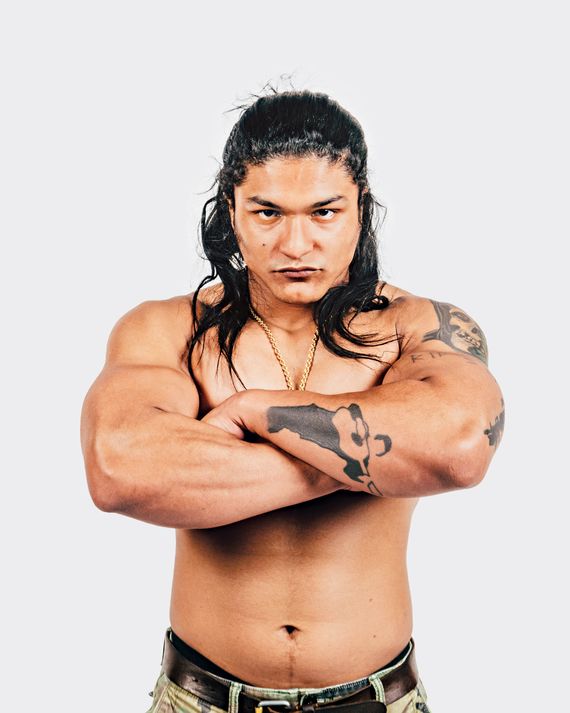 Photo: DeSean McClinton-Holland
Face (pictured above)
Professional wrestler, Queens
How did you get into wrestling?
I was a very active child. I had a lot of aggression. I played all the sports, but they wouldn't do it for me, so I started doing martial arts. MMA fighting. I did jujitsu for a few years, boxing for a few years. Then wrestling. This is my second year on the independent circuit.
Why "Face"?
I'm very mysterious. Even my colleagues don't know my real name. People close to me used to call me that in high school because, believe it or not, I was one of the uglier kids in the group. So "ugly face" is where "Face" comes from.