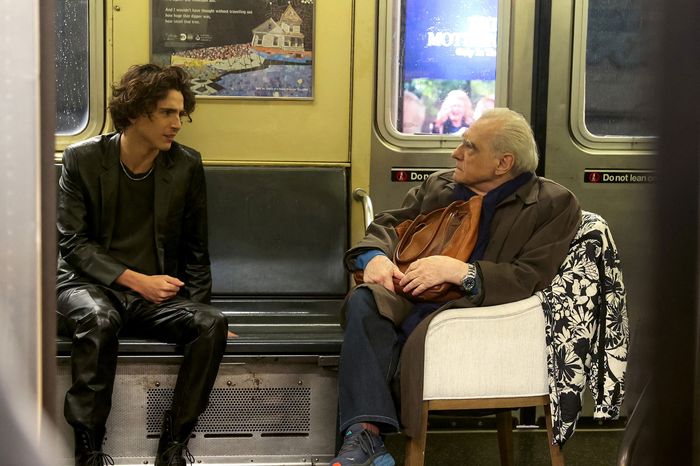 Photo: Jose Perez/Bauer-Griffin/GC Images
The MTA announced last week that subway ridership had reached a record high since the start of the pandemic, hitting 4 million rides in a single day. And over the weekend, that throng of rejuvenated subway riders included Timothée Chalamet and Martin Scorsese, who were at the Astoria Boulevard station filming an ad for Chanel Bleu cologne.
Unlike most subway riders, Scorsese sat in a white armchair. But like many subway riders, he was clutching his bag like a comfort item.
Period!