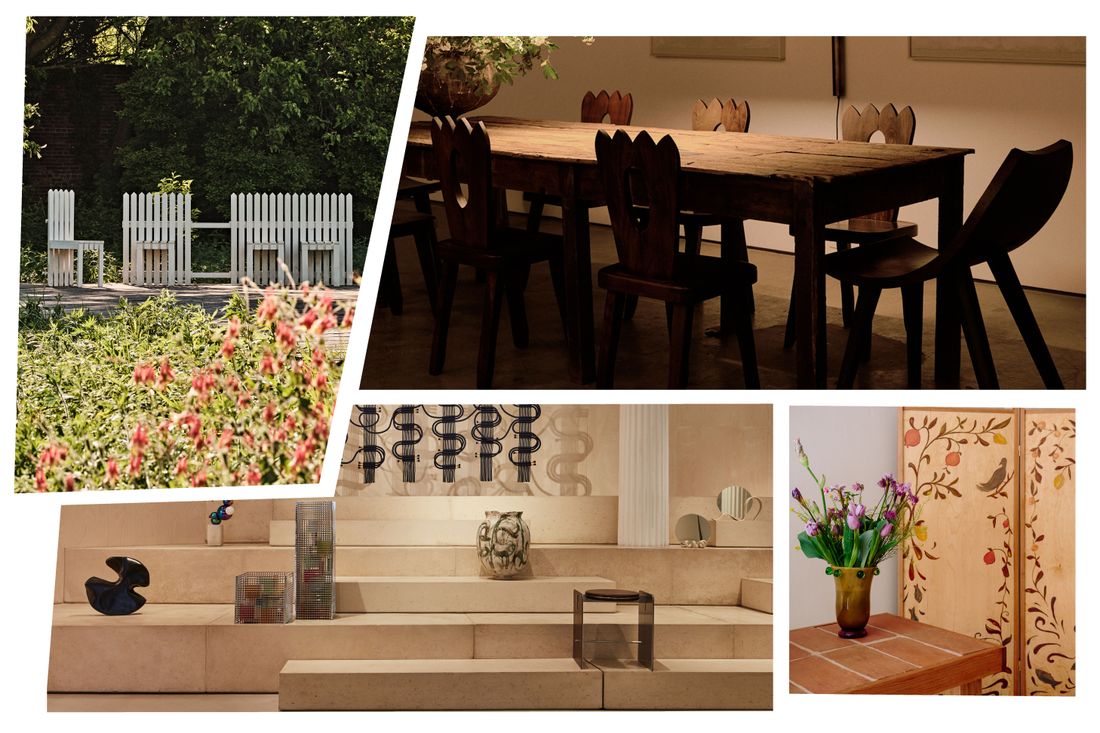 Photo-Illustration: Curbed;Photos: John Daniel Powers, William Jess Laird, Angela Hau, Brian W. Ferry,
During New York City's Design Week, openings spilled into the streets, the wine flowed, and ambitious exhibitions took over parks and vacant buildings. The collective sentiment in the air was that finally, after all the uncertainty and trepidation of the pandemic, the design world was energized again and headed in a more visually, materially, and texturally rich direction.
A New Antiques Gallery on the Lower East Side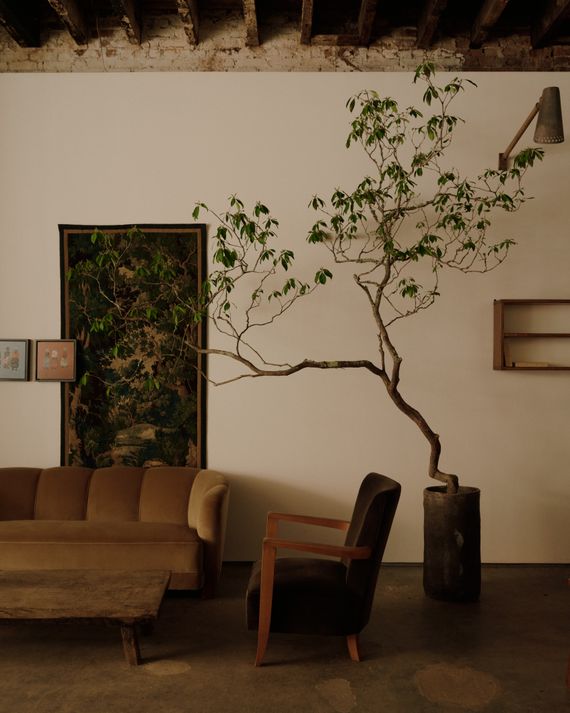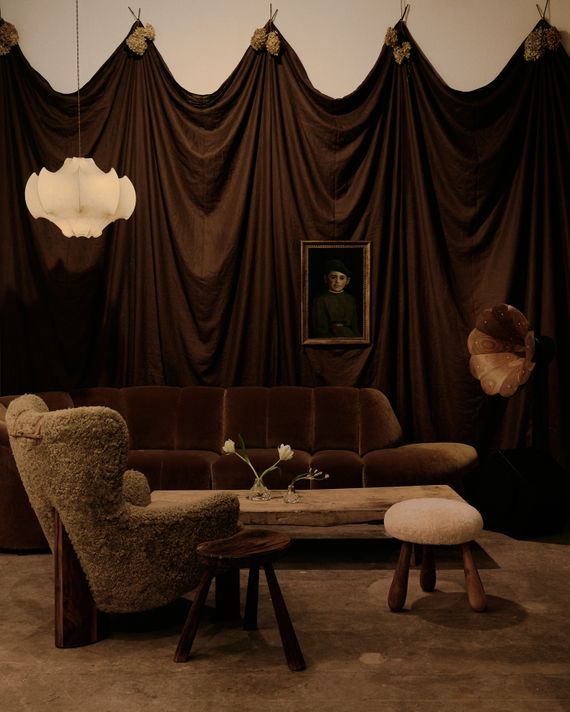 Galerie Was, an antique and contemporary design gallery that opened on Broome Street during Design Week, is like a soothing cocoon. It's filled with olive-velvet sofas, bouclé-covered lounge chairs, 18th-century floral tapestries, and well-worn wood tables sourced from Belgian and Parisian flea markets. The large space is arranged in layered vignettes that are composed like rooms, which is a nod to how the gallery started in the first place. Collectors Allie Fitzpatrick and Andy McCune enjoyed working with their interior designer Lauren Piscione (who furnished their Tribeca and Hamptons homes) so much that they didn't want to stop. So the three opened Galerie Was, where you might find a Pierre Jeanneret chair alongside a Nancy Kwon ceramic vessel, a clog-maker's table, and lamps with parchmentlike shades. "It's a conversation among objects," Piscione says. 301 Broome; by appointment only.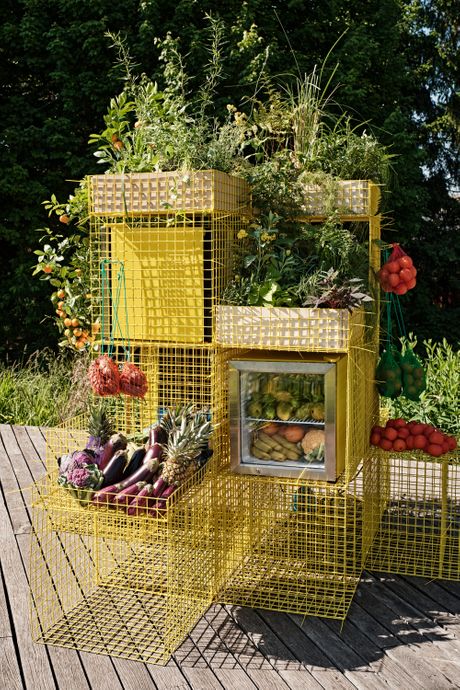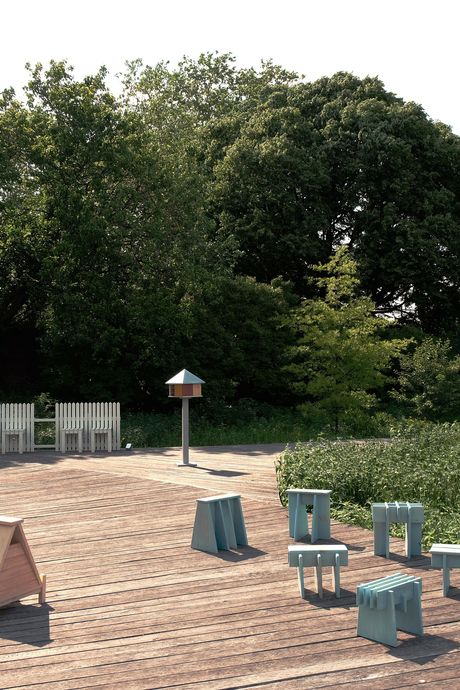 "Public Access" took visitors out of galleries and to a corner of the Brooklyn Navy Yard. There, in the Naval Cemetery Memorial Landscape, a pollinator meadow a little bigger than a football field, people could meander across wooden boardwalks and encounter birdhouses, honeybee habitats, and benches designed for the show. It was a thoughtful and immersive experience for an installation organized around the themes of care and environmental stewardship, curated by Jean Lee, the co-founder of Ladies & Gentlemen Studio and a member of Furnishing Utopia, an international collective of designers inspired by the Shakers' problem-solving design philosophy and tight-knit community. Unlike the luxury objects and commercial products that are the usual focus of Design Week (and are out of reach for most people), all the items in "Public Access" are open-source, meaning that anyone can download the designs (there are 35 in all) for free and build them. The installation and a companion exhibition at the architecture bookstore Head Hi are open through June 3.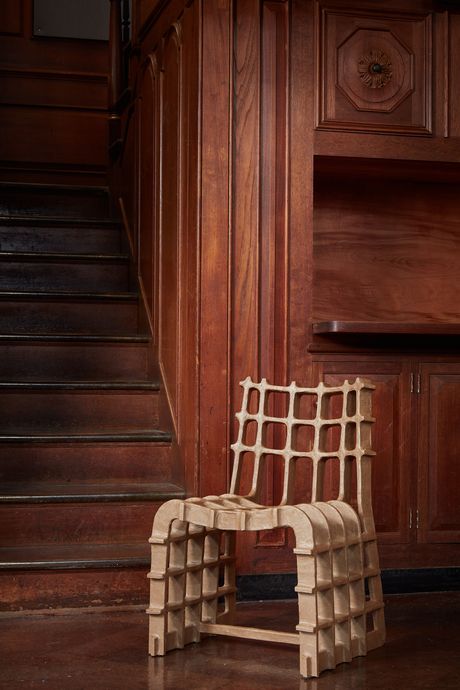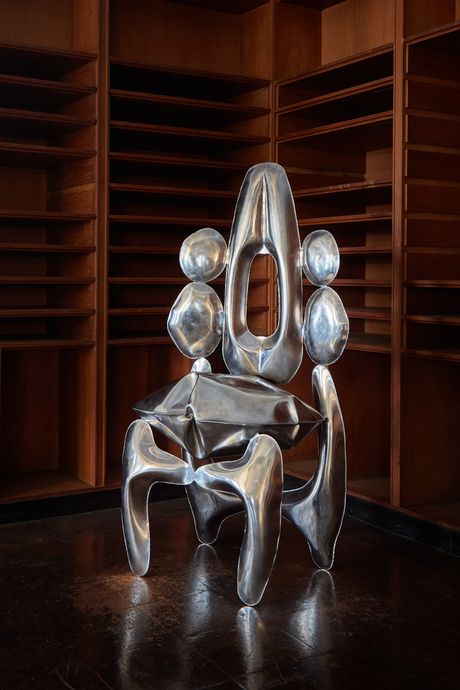 If a chair were a conversation piece, what would it get people to talk about? Something like get off the computer and back into reality, according to students in RISD's furniture-design department, who always offer conceptually and formally exciting pieces in their Wanted Design exhibitions. This year, they've designed objects intended to foster connection — to each other, to labor, to found artifacts — as an antidote to the emptiness of the digital interactions that have taken over our lives. The result is a series of works with unexpected shapes and inventive materials. Some students took the theme of "rewilded domesticity" to mean a very "violent" way of making things, as Michelle Jiaxing Huang described the process of making her inflated-steel Eternal Recurrence — Landing chair, which involved forcing compressed air into metal pockets to see how mangled the material could become. Others interpreted it more as an act of caring for the earth, like Samuel Aguirre, who built a waffle-structure chair out of cardboard, starch, and cotton fibers that will decompose in less than a year.
Sophie Lou Jacobsen has released four new home-goods collections in the past year, with each highlighting a different realm of artisanal craftsmanship — her Flora collection, made with the lighting studio In Common With, highlighted Venetian glassblowing, and her Twist and Spiral tableware series, developed with the folk antique shop Etagere, focused on metalwork. Jacobsen's latest is the Coral Collection, a 16-piece line of vividly colored, nubby vases developed with the Paris-based brand La Romaine Editions. The vessels are made out of bubble glass, which comes from a glassblowing technique that intentionally traps air bubbles within the material, and are fabricated in Biot, a town in Provence that's famous for developing the technique. They're exceedingly beautiful.
Sight Unseen's Expanded Collection
Sight Unseen has dialed down its Design Week show from the sprawling Offsite fair of past years into a one-gallery exhibition at Voltz Clarke. But the tightly edited collection of furniture it produced with 23 emerging and mid-career designers offers just as much of a sense of discovery; many of the items are new or debut pieces launched at the show. I was charmed by a scallop-edge oak chair by the Detroit-based designer Aleiya Olu and a cast-aluminum table, by the Mexican studio Ohla, that has a highly textured top.
Egg Collective's "Snake Eyes" Collection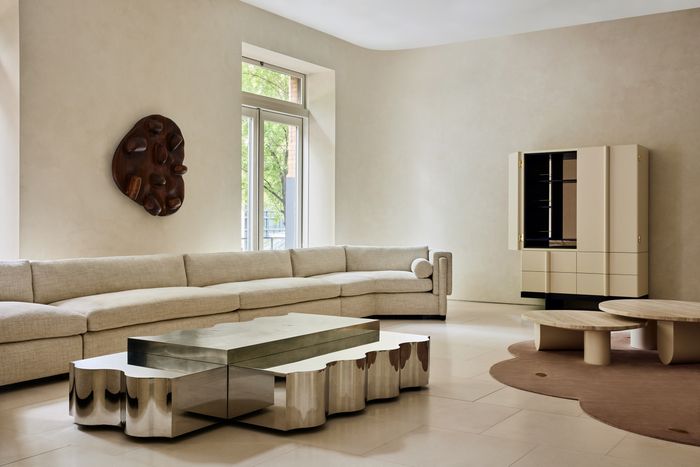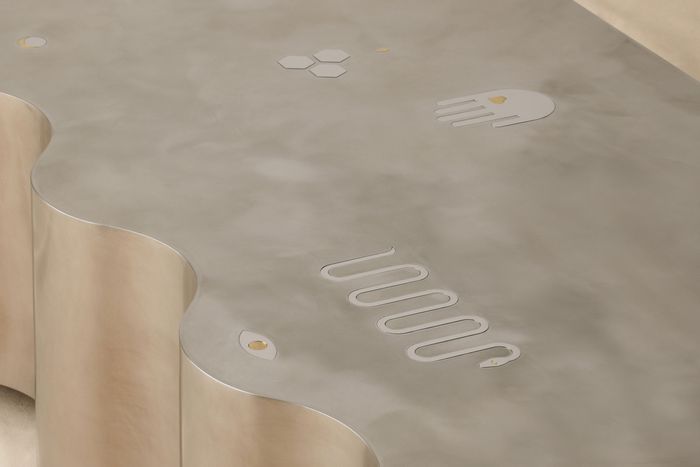 The design studio Egg Collective is known for its plush sofas (one even appeared on an episode of Succession), minimalist marble tables, and wood consoles. But for its 11th anniversary this year, it decided to work with different materials and shapes for its new Snake Eyes collection. It's the most personal and abstract series to date. Its Fortune coffee tables, made from burnished and polished stainless steel, have a ripply silhouette that references the squiggly tracks made by a snake and are engraved with a protective eye, tree rings, and a honeycomb, symbols of rebirth, luck, and longevity.
Lindsey Adelman's Jewelrylike Lighting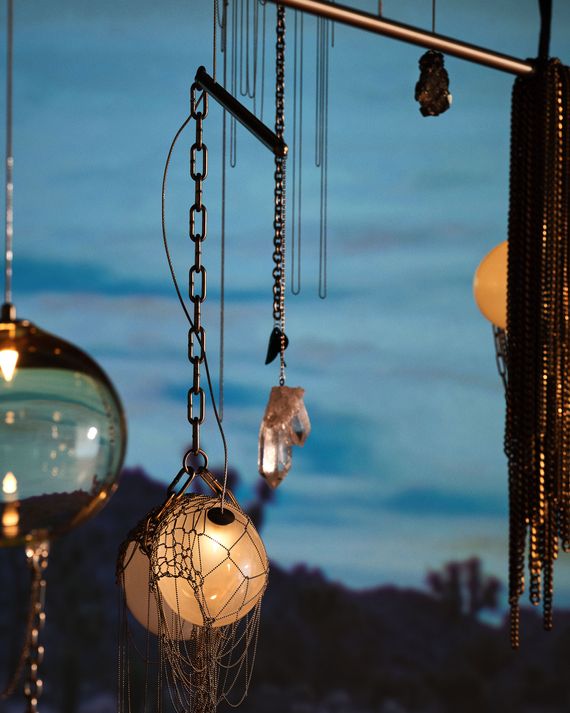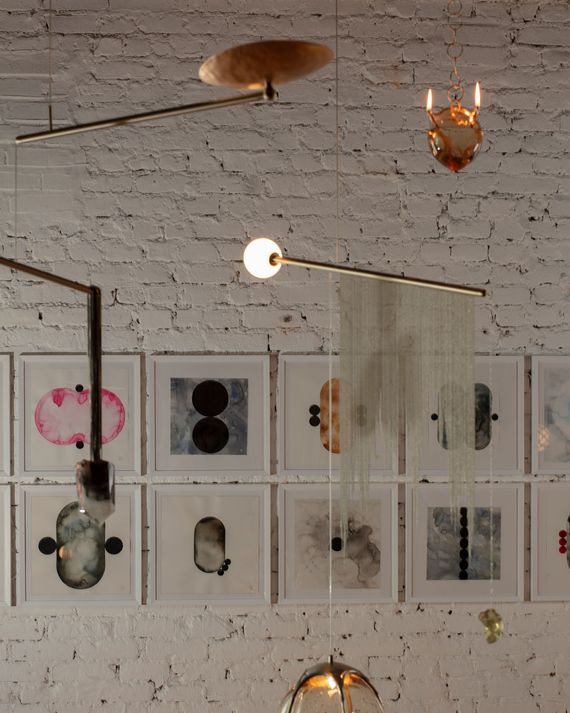 While her Branching Bubbles lamp, released 17 years ago, sustains her studio, Lindsey Adelman is personally more interested in making one-off designs these days. So she spun off an experimental side project called LaLAB for custom commissions. It's a way for her to design things without worrying about how her studio is going to repeat it. "I can be much more spontaneous and indulgent," she says. So far, she's made lamps that resemble delicate mobiles counterbalanced with gold-leaf-covered orbs, hunks of pyrite and quartz, and drapey crocheted chain mail.
"The Knockoff Show" at Colony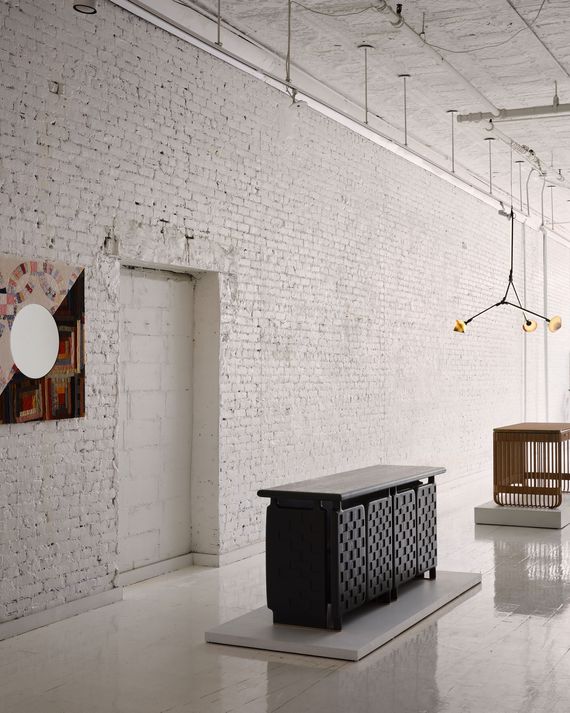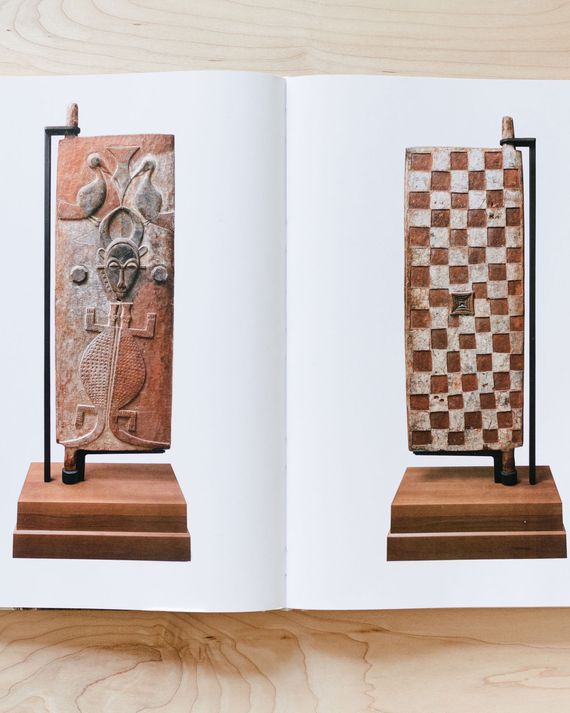 While being copied is an unfortunately regular occurrence in the design world (and even presents a legitimate threat to small businesses), Jean Lin's design gallery Colony took on the topic in a smart exhibition of furniture and lighting that demonstrates how artists can reference another person's work without ripping it off. To prompt the designers in her collective, Lin invited them to choose historic references — from Donald Judd paintings to Sanford Biggers sculptures — and reinterpret them through their own sensibility. Often, the source material (depicted in photographs on the wall labels) was as fascinating as the new works, like the 19th-century door from the Ivory Coast that inspired Grain's Off-Grid credenza, an ebony-stained cabinet with carved checkerboard doors. Through June 30.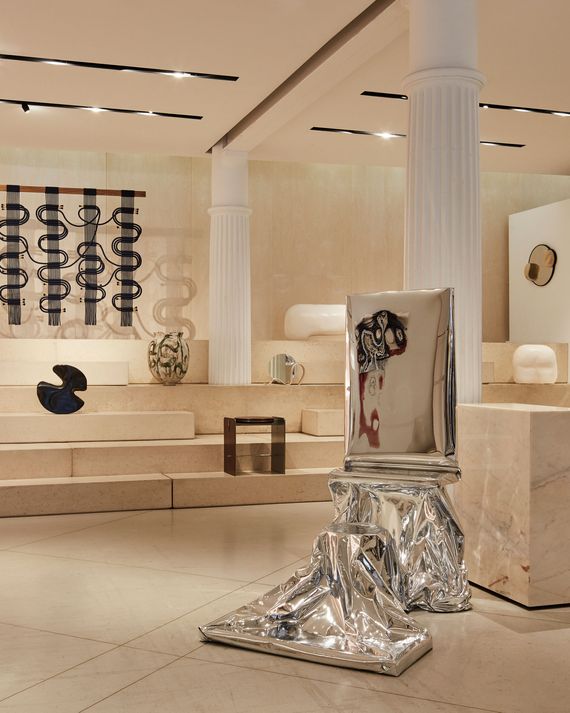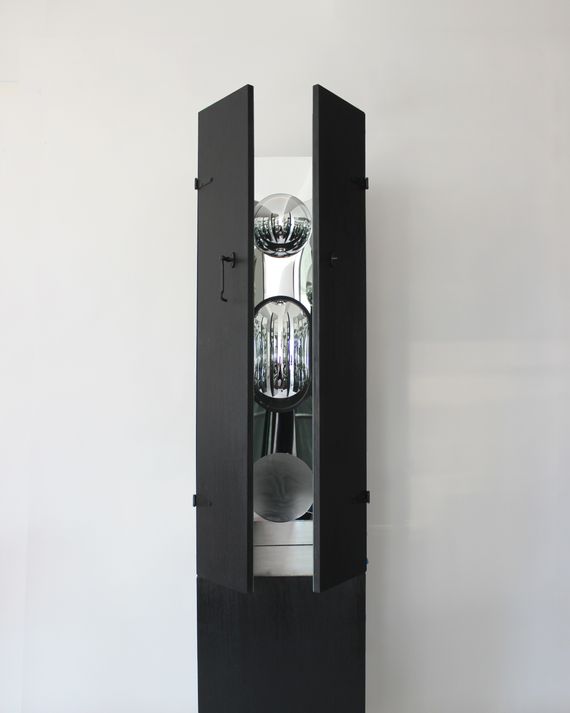 Designer Caroline Chao's You Are Infinite cabinet is a slender, minimalist black column. But once you unlatch its doors, it explodes into dozens of distorted reflections, like a Hype Williams music video. The effect comes from an interior fully lined with mirrors — some that are placed straight on, and cut in a range of three-dimensional round and oblong shapes. Chao's design nods to Wunderkammers, curio cabinets for storing precious objects, but the wonder that the cabinet contains isn't a thing; it's the person looking inside — or more precisely, the infinite selves that the person might embody. The piece is part of "Upon Further Reflection," an exhibition of furniture and objects by 20 AAPI artists and designers at Phillip Lim's Noho showroom, which was on view through May 25.
Bowen Liu's Cast-Glass Helle Collection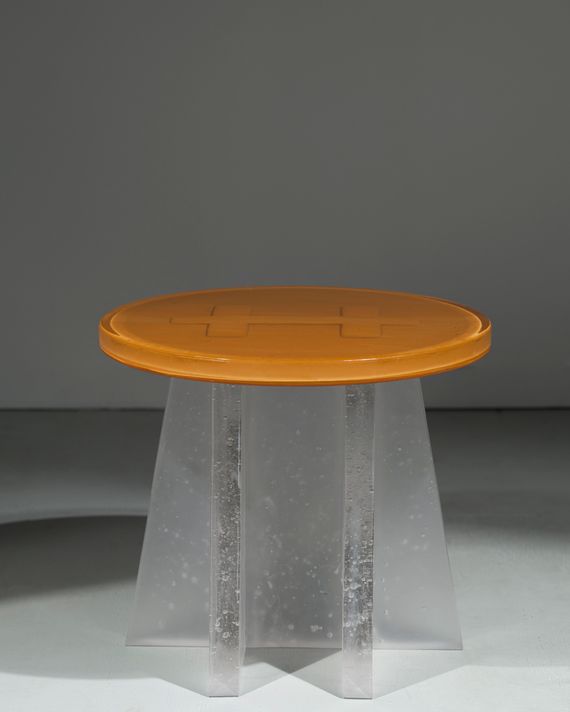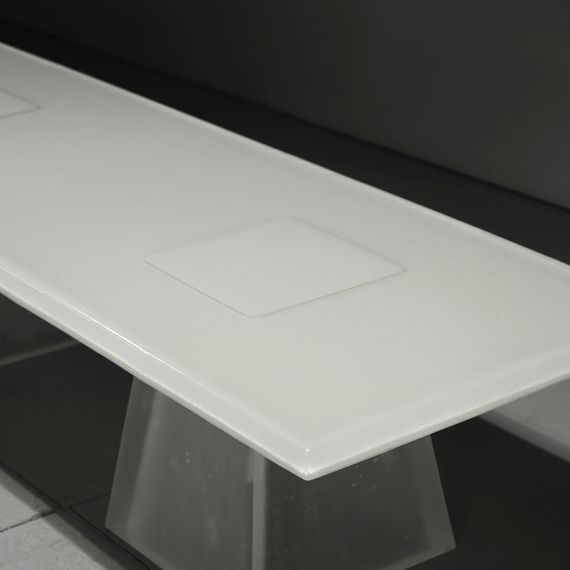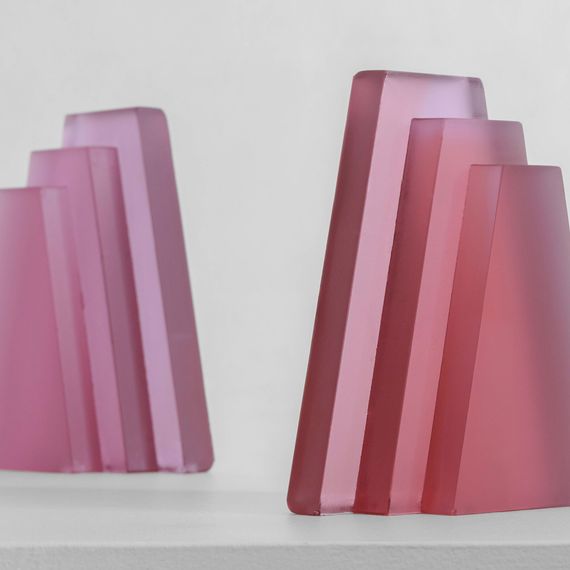 The Brooklyn and Manhattan Bridges might be the city's most famous spans, but the Hell Gate, the rail crossing between Randall's Island and Astoria, is the coolest (or at least has the best name). The Brooklyn-based designer Bowen Liu immortalized the structure — which she frequently sails under — in her Helle collection, which includes a minimalist side table, bench, bookends, and floor lamp that subtly reference views of architecture that can only be seen from the water. The pieces are made from cast glass, a technically challenging material to use at the scale of furniture. The thick slabs, which look like textured ice blocks, take nearly two weeks to fully cure in a kiln.