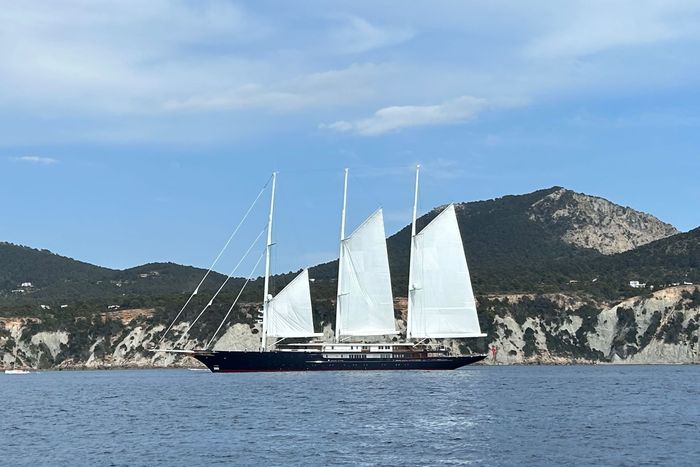 Photo: Felix Frieler/picture alliance via Getty Images/dpa/picture alliance via Getty I
Jeff Bezos's 417-foot, $500 million new superyacht has finally taken to the seas. Bezos and girlfriend Lauren Sánchez were photographed this week enjoying the boat, the Koru, off the coast of Spain: They tanned and pointed at things; they removed their white cover-ups and then put their white coverups back on.
The boat, a schooner (a "refreshing" choice among yacht traditionalists, per the New York Times), also features a striking figurehead on its bow. It has long hair and breasts. A glimpse of a hoop earring. No feet. Is it Sánchez?
People is bullish: "Jeff Bezos' $500 Million Yacht Has a Sculpture of Lauren Sánchez — With a Hidden Reference to 'New Beginnings.'"
TMZ errs speculative: "Superyacht's Figurehead … WOODEN REPLICA OF LAUREN?!?"
Even the Times couldn't resist, with a demure little nod in an otherwise dry explainer to "a voluptuous mermaid on the bow" that "bears a resemblance to Ms. Sánchez."
There's something very girlfriend-respecting about putting a shirt on your figurehead, but the mystery remains.