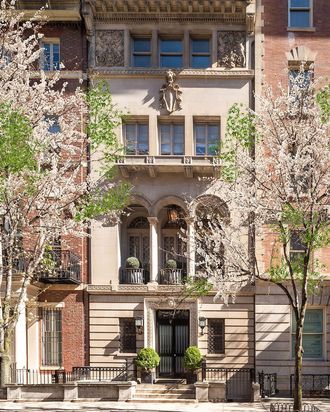 Photo: Krisztina Crane for Evan Joseph Studio/Modlin Group
Bring the book and $27.5 million: Miranda Priestly's house is for sale. The editor-in-chief of Runway — who is definitely, positively not a stand-in for Anna Wintour — lived at this house in David Frankel's film The Devil Wears Prada, adapted from Lauren Weisberger's novel. It was an excellent choice of location: on one of the best landmark-district blocks of the Upper East Side, quiet, and with an unusual and lovely loggia at the second-floor level. (The foyer and stairwell where the "bring the book" scene plays out appears unchanged.) The seven-bedroom, limestone townhouse at 129 East 73rd Street, between Park and Lex, was designed by Stanford White in 1906 and, judging by photos of the interior, is in excellent shape. It's five stories plus a full basement level leading to the garden and a caged-in basketball mini-court on the roof. Famous neighbors include Gloria Steinem, who lives across the street. There's an entertaining little Instagram video about the house here.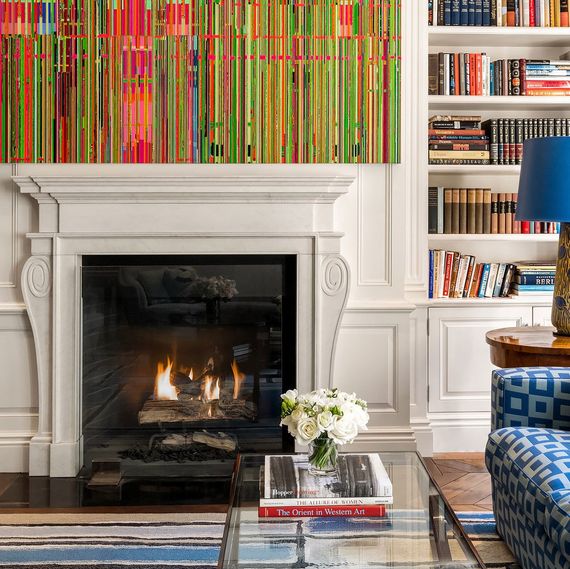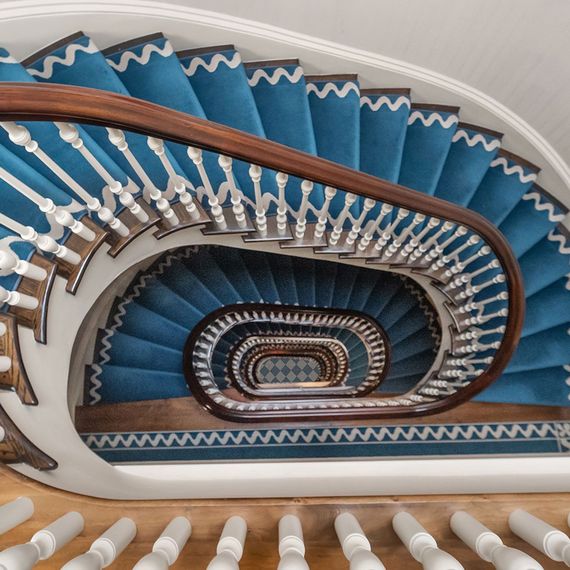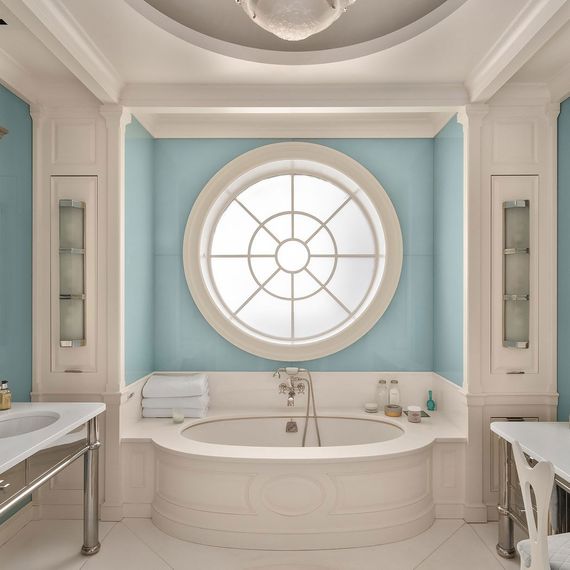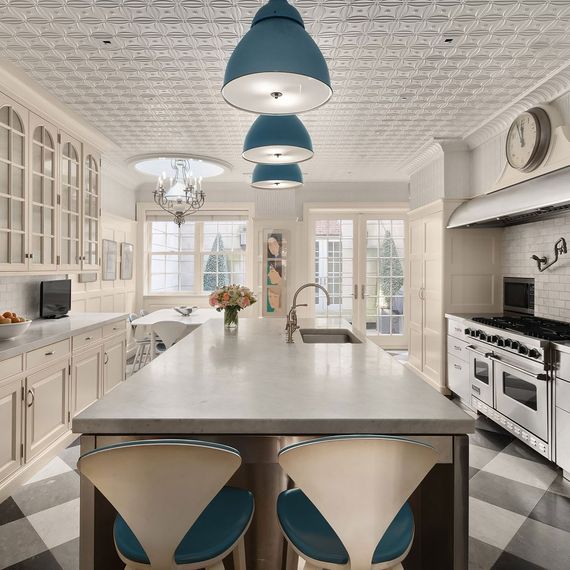 A few covetable details from the listing, aside from the basketball court: an enormous rear-facing round window over one of the bathtubs upstairs, working fireplaces everywhere, a garden and roof deck plus three more terraces and three little balconies off the dining and bedroom levels, and a spacious white kitchen that wouldn't be out of place in another filmmaker's imaginary lifestyles. Well, mostly white. The upholstery and light fixtures are blue. A particular shade — not just blue, not turquoise, not lapis. Cerulean.