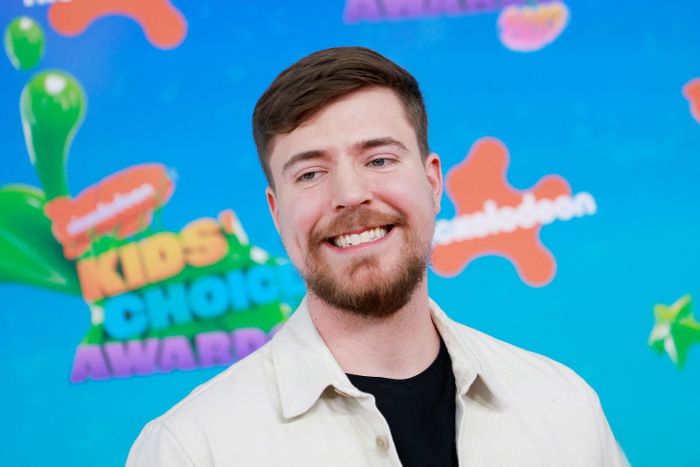 Photo: Michael Tran/AFP via Getty Images
MrBeast is creating a MrBeast Neighborhood. As the New York Post reports, Jimmy Donaldson, the YouTuber who has made $54 million off weird stunts, has been methodically purchasing every house connected to a cul-de-sac outside of his hometown of Greenville, North Carolina. He bought his own $320,000 four-bedroom in 2018 and has since collected four more in on- and off-market sales totaling more than a million dollars. A former neighbor who sold his house to Donaldson told the Post that the homes will be occupied by the Beast universe — friends, families, and employees.
According to a profile in Rolling Stone, Donaldson's company has 60 full-time employees and is building three production hubs in Greenville, in hopes of turning his hometown into "a magnet for content creators in digital media." (And nothing draws people in more than a cul-de-sac.)
There is, however, one holdout house, which the former neighbor said was likely due to the fact that the family's kids were still in school. Maybe they can drop out and get jobs at MrBeast LLC instead.