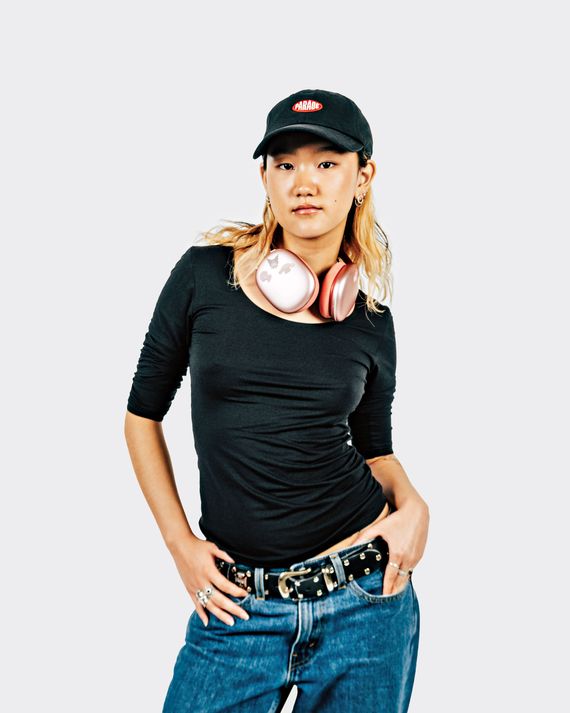 Photo: DeSean McClinton-Holland
Amaris Kim (pictured above)
Strategic-design-and-management major, East Village
Walk us through your look today.
You guys caught me on a really bad day, honestly. It's finals week. I have been barely sleeping, trying to finish this magazine project I have due tomorrow. So I'm running on an hour and 40 minutes of sleep and a bunch of yerba. I always wear this hat when I'm too lazy to style my hair.
So tell me about this magazine.
Basically, we have to create and print our own fashion magazine — all the styling, the photography, the art direction, the writing, and the layout. Mine's called Type A, like the personality type, but also A for Amaris.
What's your style generally?
It ranges anywhere from Y2K to 40-year-old man. I'm really close with my dad, so a lot of his preppy old-man energy's imparted to me.