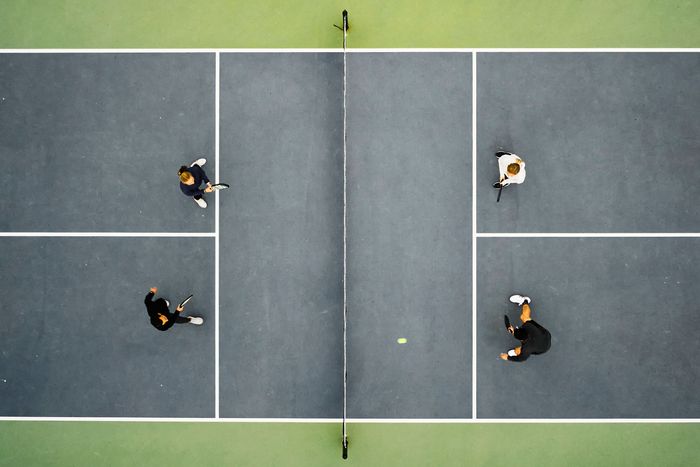 Photo: RichLegg/Getty Images
We're entering a new phase of history: A thriving American pastime (pickleball) is now subsuming a dying American pastime (the mall). As CNN reports, pickleball enthusiasts who have had to scrap over blacktop space with other adults and the occasional child are turning to now-empty retail space in malls. A former Saks Off Fifth in Stamford, Connecticut; a Burlington in Pleasantville, New Jersey; and a former Old Navy in a New Hampshire mall are all turning into pickleball courts.
It's a well-timed match. Malls have been floundering for years with landlords struggling to figure out what to do with their empty storefronts. And one of the communities most desperate for space is pickleball players, whose sport has become extremely popular but who have few places to actually play. Now, at least in Lake Saint Louis, they'll be able to swing their little paddles in the vestiges of the once-great Bed Bath & Beyond.