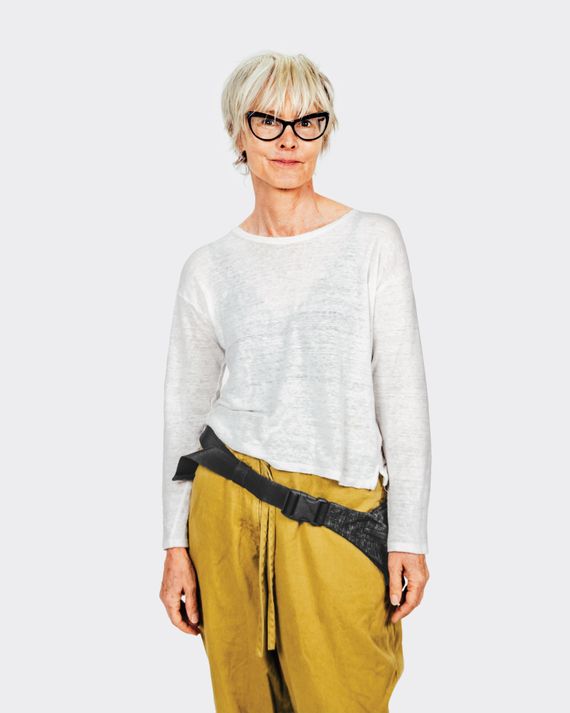 Photo: DeSean McClinton-Holland
Elaine Davis (pictured above)
Nurse, Manhattan Valley
Is this your first Rachel Comey sample sale?
My second. I was downtown last year and I saw this long line outside the Old St. Patrick's church. I just said, "What are you guys in line for?" They said, "The Rachel Comey sample sale," and I was like, "Oh my God." I blew off my friend for lunch and got in line.
And how was it in there?
It's so fun because everybody's trying things on in the aisle, running around in their undergarments. I was trying on this dress and a young guy walked by and goes, "I think you should belt it around your hips. Make it a little looser." I was like, "That's right, I should." Next thing you know, I've spent $880. Pretax.