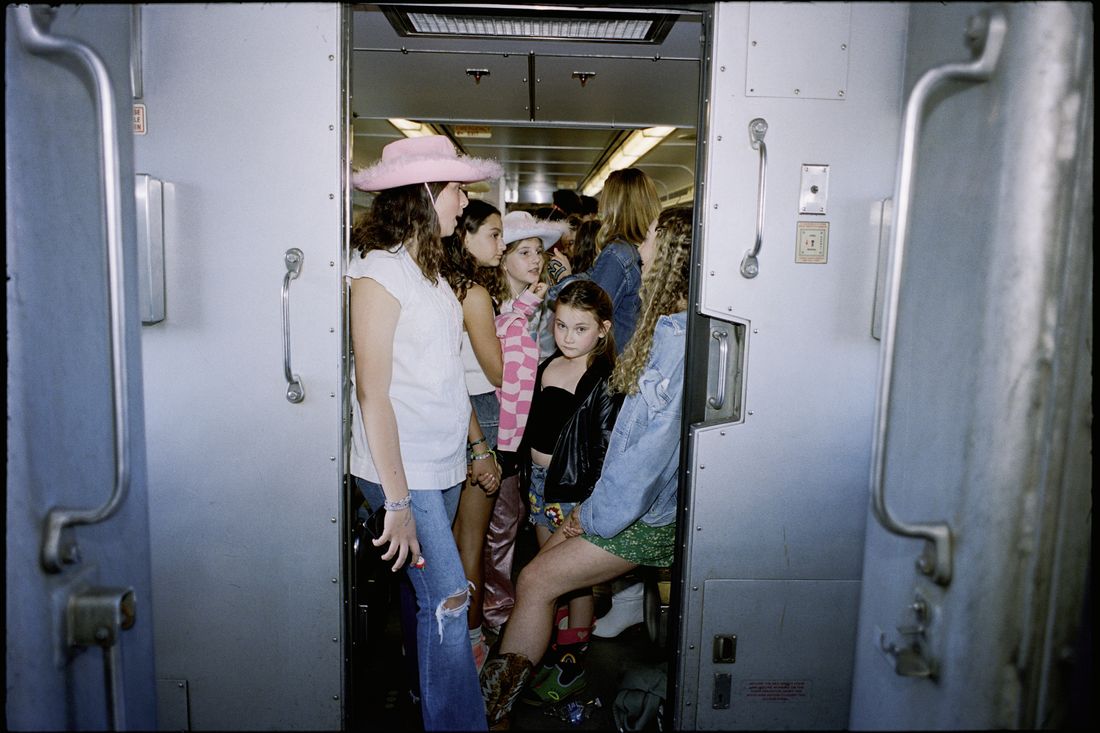 FOLLOW THE SEQUINS!" a girl shouted as the horde of Taylor Swift fans at Penn Station searched for the right train. The assembled crowd — ranging from millennials to preschoolers to chaperone parents — surged toward the track in a heaving mass of glitter. Those not headed to the Meadowlands for the MetLife portion of Swift's Eras Tour were frustrated. They had not seen commuters like these before.
For one 15-year-old who said she "came out of the womb a Swiftie," the journey started on a Long Island Rail Road train to Penn Station in the early afternoon, followed by an NJ Transit train to Secaucus, then the special-event ride to the Meadowlands. The significance of this 13-minute final leg of the trip was not lost on the fans, many of whom had Swift's signature 13 painted on the backs of their hands. Callie, 36, wore a glimmering bomber jacket that she said is "just like the one she wore on the 1989 tour." Others went cottagecore to honor Swift's two pandemic albums, folklore and evermore. One man was in a suit of lime-green fur, a reference to Swift's song "the last great american dynasty."
Upon arrival, most joined an ever-growing line that snaked around the stadium, while dozens of the ticketless faithful camped out to listen from afar. As Jack Antonoff joined Swift onstage to perform "Getaway Car," those outside dangled on the fence between the lot and the stadium and sang along. A young pink cowgirl burst into tears. A redhead bobbed up and down with a huge smile on her face, sparkles everywhere.
The commute back to New York was punctuated by newly raspy voices, and makeup was smudged by tears. Fans rated their favorite moments from the show and bickered over the correct way home. "You need to calm down," a daughter — completely serious — barked at her mother.