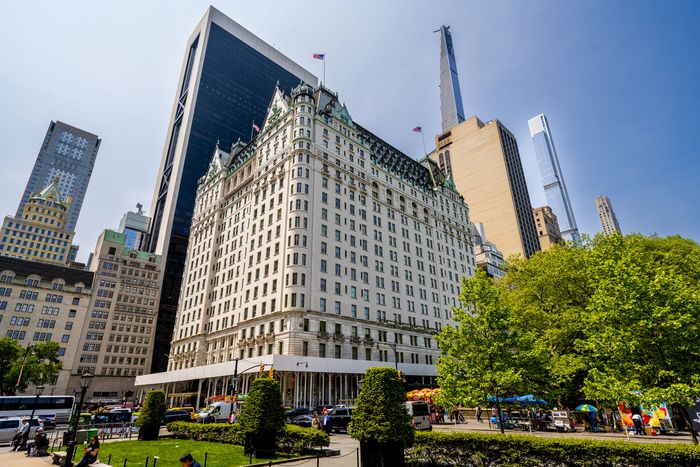 Photo: Roy Rochlin/Getty Images
The Plaza remains a hotel in management limbo and, just a few blocks away, the Four Seasons sits shuttered more than three years into the pandemic. These stories have more in common than you might think, as The Wall Street Journal reports.
The Four Seasons and Raffles Hotels and Resorts, which operates luxury hotels in cities like Paris, Singapore, and London, are in competition to manage the Plaza, which reopened in 2021 after closing for the first time in its history at the start of the pandemic (major draws, like the Oak Room bar and its basement space, remain closed). The Four Seasons, meanwhile, is closed due to a contract dispute between its management company — The Four Seasons Hotel and Resorts brand — and owner Ty Warner, inventor of Beanie Babies.
Because of the delay in reopening, the Four Seasons (brand) started focusing on taking over the Plaza's management. But, as sources told the Journal, a deal to reopen the Four Seasons (hotel) might be in reach. If that happens, it likely means that Raffles would win the other hotel deal and become the manager of the Plaza. So each hotel's fate now hinges on the other.
Which means two historic hotels will, ideally, be fully operational and restored to their former glory — that is, unless the new CEO of Katara Hospitality, the group that owns the Plaza, decides to throw a wrench in everything and restart the search altogether.