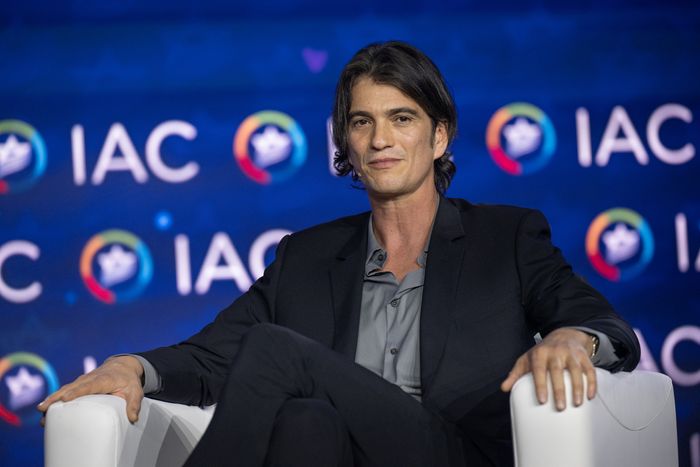 Photo: Shahar Azran/Getty Images
Adam Neumann seems to be having more real-estate trouble, this time with his Gramercy Park penthouse. According to the Real Deal, Neumann re-listed his triplex at 78 Irving Place for $32 million, a $5.5 million cut from when it was last on the market three years ago. Neumann has been trying to offload the property since 2019, as WeWork was imploding, and he's switched brokerages this go round: He left Compass for the Alexander brothers at Official.
The six-bedroom, 7,880-square-foot penthouse features a roof terrace, spiral staircase, and "imported finishes from France." Neumann originally Frankensteined the triplex by combining the duplex penthouse and another unit below that he bought for a total of $27.5 million in 2017. (In a classic Neumann spree, he also bought two more apartments in the building for $2.06 million and $5.1 million.) The penthouse triplex is swathed in neutrals, including a pink bathroom and a very white kitchen.
Best of luck to Neumann. Although if he still can't find a buyer, maybe try renting it? He's already a vibes landlord.