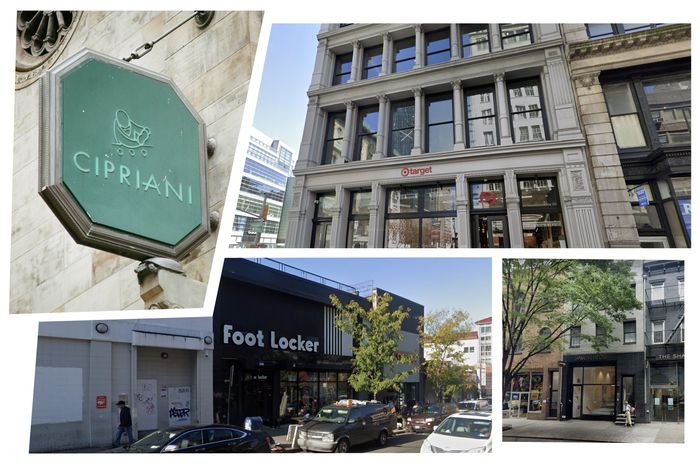 Photo: Getty Images/Google Maps
"I do troubleshooting," Rex Heuermann says in a 2022 interview about his architectural practice. "Because who knows what the person before you did?" That turn of phrase turned unexpectedly mordant this morning when the 59-year-old Long Islander was arrested in connection with the series of murders in and around Gilgo Beach a decade ago. Early reports suggest that police have linked him to four of the murders — all stranglings, all discovered in 2010 — but perhaps not the others.
His firm, RH Consultants & Associates, is headquartered at Fifth Avenue and 36th Street, approximately where Heuermann himself was picked up by the police. It shows a wide range of commercial clients on its website, from Cipriani to Target, Nike to Foot Locker, and seems to have specialized in shepherding projects through the complexities of permitting and approval. It's a consultancy as much as a design house, the kind of place other architecture and engineering firms bring in to parse the building codes precisely. But his firm has done projects on its own, too. Here's a high-floor renovation of a two-bedroom apartment at 360 Central Park West, near 95th Street.
A similar aesthetic prevails at this doctor's office on Gramercy Park North. Both projects are unfussy, crisp, minimal, maybe a little bland but not offensively so. They display ordinary good taste and nothing extreme at all.
Much more of the firm's work has been on big commercial and retail projects, including several at JFK airport. RH is also the architect of record (though not the principal designer) of AF New York's high-end-plumbing showroom, known as Project 6, at 22 West 21st Street.
It's likely that lots of his business associates — both those who've done actual work with him and others that he pitched — will be bobbing up in the coming days with their own stories. Just today, the journalist Anna Peele noted that he'd bid on the boiler repair in her building in Chelsea.
You can watch him talk about his career in this video, including another lightly chilling scene in which the interviewer asks him, pace Barbara Walters, what kind of tool he'd describe himself as. His answer: "A cabinetmaker's hammer. It is persuasive enough when I need to persuade something, and it always yields excellent results."