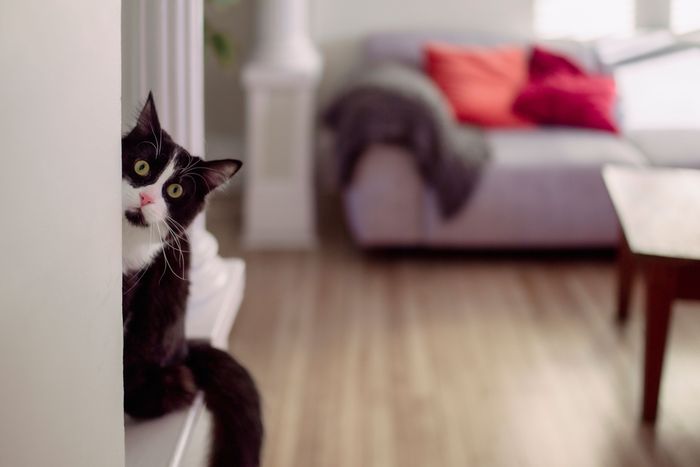 Photo: Linda Raymond/Getty Images
Pet-sitting is about as close to a utopian barter system as one can get in the city: One person gets a free place to stay, the other gets free cat care. But I've noticed a troubling emerging trend: people subletting their apartments with the stipulation that you also must take care of their pet. It's paying for the pleasure of scooping litter.
In this week's Listings Project alone, there are six — six — posts for sublets that come with a cat that must be fed and watered. (Only one is properly categorized under the "pet sitting" heading.) A South Slope one-bedroom that costs $1,500 a month reads: "PLEASE NOTE: PET SITTING IS REQUIRED FOR THIS SUBLET." (The place comes not with one, but two cats.) Another self-described "cat mom" with an apartment in Prospect–Lefferts tries to sell the arrangement like this: "To stay in my place with the best cat in the world will only cost you $45 a day!" A Bed–Stuy one-bedroom listed on Airbnb charges $80 a night and notes that guests "must love cats" — so much so that they will pay to care for one. The most egregious of these listings is a Greenpoint two-bedroom: $2,800 for the month with requirements that include brushing two cats "1-2 times a day." (It's also an 8-minute walk to the G.)
This is a distortion of the order of things. New York City rents are through the roof right now. And while each sublet is "discounted" — a price cut that at least acknowledges some kind of exchange of services — the transaction is not equal. According to local pet-sitting sites, the costs associated with having your cat minded in your absence can run you $1,050 a month. (If you want someone to stay — to "sublet" — Cattitude Street Strutters charges $125 per night.) Even $700 off of a month's rent, as one of these listings offers, is far less than what it would cost to pay someone to stay in your apartment and take care of your cat.
But this isn't about math. This is a pillar of society collapsing. No matter how nice, or big, or conveniently located an apartment may be, the deal should remain untouched: The rent is the cat sitting. The only exception to be made is the three-bedroom lake house outside of Hudson I also found on the Listings Project. The rent is 40 percent off and the outdoor cat, crucially, "only does his business in the garden."