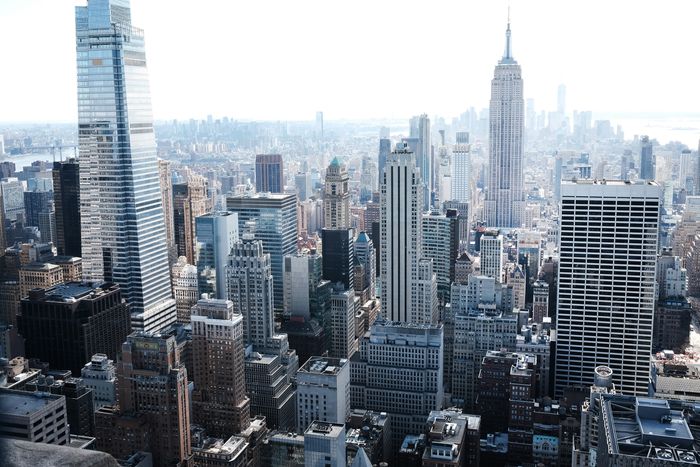 Photo: Spencer Platt/Getty Images
Offices are in trouble — so much so that they're now doing measurably worse than malls. According to a new report by MSCI Real Assets analyzing the commercial real-estate sector, around $24.8 billion of office buildings in the U.S. were in financial distress by the end of the second quarter — surpassing both retail (which includes malls) and hotels. "It's the first time since 2018 that neither the retail nor hotel sector was the biggest contributor," per the report.
Today, the Mean Girls image of teens making the rounds at Hot Topic and Auntie Anne's seems utterly obsolete. As remote work continues to force companies to cut back their real-estate footprints, the MSCI report showed that the measure of offices in distress was up by 36 percent since the first quarter. Meanwhile, the country's overall office-vacancy rate is at 20 percent. One day we may look back at the Midtown high-rise as as much of a relic as the mall fountain.