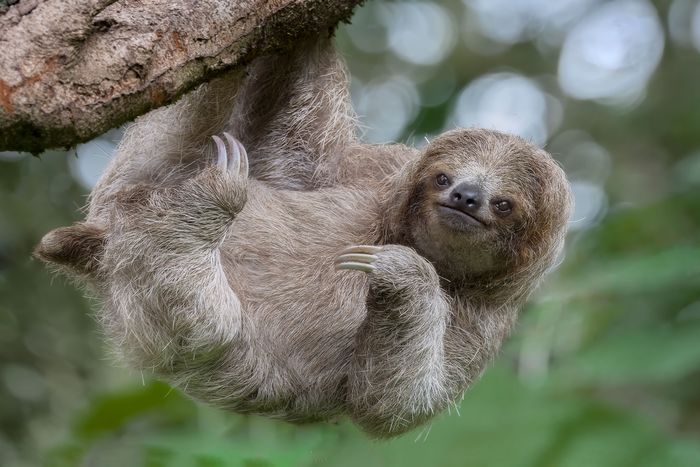 Photo: Linda D Lester/Getty Images
Larry Wallach, the owner of Long Island's premier semi-legal sloth petting zoo, Sloth Encounters, is in trouble again — this time for venomous lizards! As we all of course remember, Wallach's sloth-related business, which housed these wild animals in a converted pool store turned petting zoo across from a Carvel in Hauppauge, recently fell afoul of local zoning and was ordered by the Suffolk County Supreme Court to cease operations. Somehow in this legal morass, he found time to purchase and transport three venomous Nile monitors, which are illegal to own in New York.
As Patch reported, Wallach recently had to pay a $250 fine for the violation, which he said he paid "no problem." (Nile monitors are aggressive lizards that can grow up to seven feet long and will, per one research scientist who spoke to the Tampa Bay Times, eat "anything that fits into their mouths.") Wallach blamed his lizard distributor for distributing the lizards to him — the illegal lizards "should never have been offered to me by the distributor," he says — while also claiming that if you "walk into other stores," you will find that in fact many other shops are selling huge illegal lizards.
Wallach, whatever his faults, is deeply committed to having people on Long Island pet sloths (or buy them, which they can also do through Sloth Encounters). The local humane society has led the charge of shutting him down, and despite the Town of Islip and the Suffolk County Supreme Court's efforts to rein in his business, he has pretty much kept it up. Earlier this month, Wallach was ordered to temporarily shut down or pay a fine of $250 per day.
Wallach has agreed to close Sloth Encounters' storefront as he applies for the necessary permits, but says that "off premises, we are going fast and furious." He also said that if it takes more than a few weeks for the town to approve his permit, he would reopen anyway, pay the fines, and appeal: "We're out the door already doing homes. We're everywhere. It's fine." Per Patch, Sloth Encounters' website listed the store as "temporarily closed" after the court order earlier this month, saying that they would open "VERY SOON." But now, the site says it is "OFFICIALLY!" open on Saturdays and Sundays and is also advertising home visits. Group gatherings will get a discount: "The BIGGER the better!"