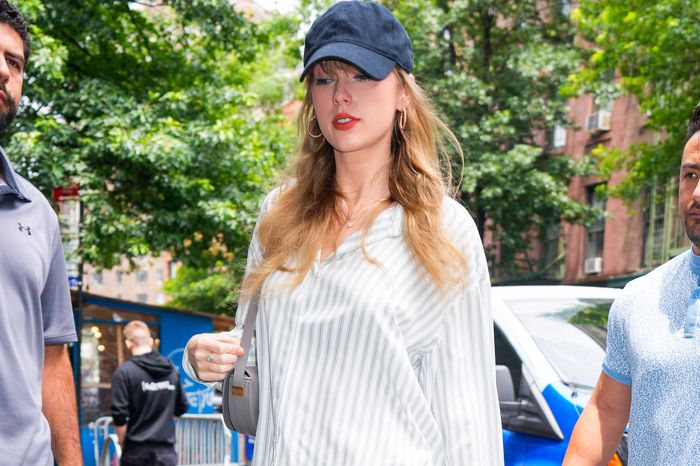 New York City requires property owners to maintain the sidewalks outside their buildings — tree pits and paltry little strips of grass included — and the 18 inches of street beyond their curbs. But Taylor Swift, according to the New York Post, is not doing that. Per the Post, Swift has been ticketed 32 times for sidewalk trash and improperly disposing of other garbage since purchasing her $18 million Tribeca townhouse in 2017. The trash includes cigarette cartons, which possibly corroborates former Ticketmaster CEO and Every Single Album: Taylor Swift co-host Nathan Hubbard's recent theory that the singer has taken up smoking.
It's possible that Taylor herself is not responsible for the bulk of the trash. And neighbors told the paper that there are other, dirtier buildings in the neighborhood. But the fact of the tickets remains, carrying $3,010 in penalties. (She contested!)
Swift's reps declined to Speak Now.