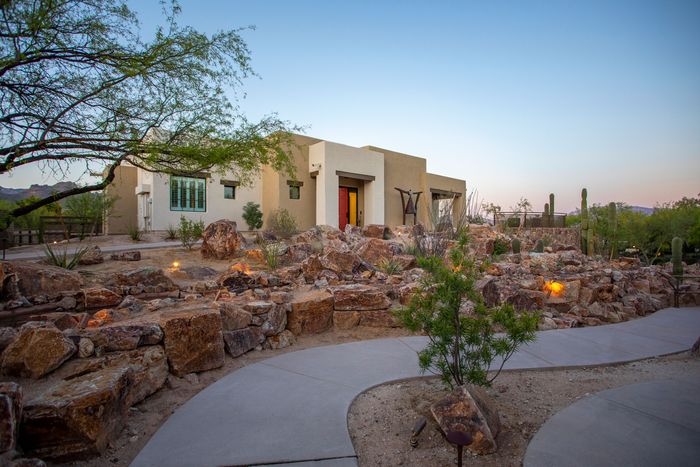 Canyon Ranch helped invent the spa experience, and it's now bringing its retreat model to the urban grind.
Photo: Courtesy of Canyon Ranch
Night-vision hikes. Paddleboard yoga. Embodied astrology. Those are some of the classes that lure wellness pilgrims to Canyon Ranch, the spa that practically invented the industry in 1979. Its four locations are tucked away in sleepy, woodsy corners of the U.S. or desert meccas — where part of the lure is an escape from the urban grind. But a new infusion of cash from the trust that owns Caesars Palace may bring Canyon Ranch into the cities where its customers live, and new plans could even attach a spa to the bid for a coveted casino license.
The spa's chief exec tells Bloomberg that the spa is planning ten new locations, which will work like members clubs — i.e., fancy gyms, a familiar enough model here. One would rise in New York, with others slated for Boston, Los Angeles, San Diego, Tampa, Houston, and Austin. CEO Jeff Kuster said those locations are where Canyon Ranch clients already live — and may want to extend their experience. "If you've been to Canyon Ranch, you know, you kind of get in that bubble for a week and you feel awesome. But then you're like, 'Okay, this is great, but how do I keep it up when I go home?'" he told Bloomberg. "So the idea is we're going to follow the customer home." (Last week, the Sands updated its plans to win one of the state's precious downstate casino licenses by announcing its casino would also include a spa run by Canyon Ranch.)
If we do end up getting a Canyon Ranch here, it'll have to compete with all the gyms, day spas, and wellness centers that spawned in its likeness. Wish them luck.