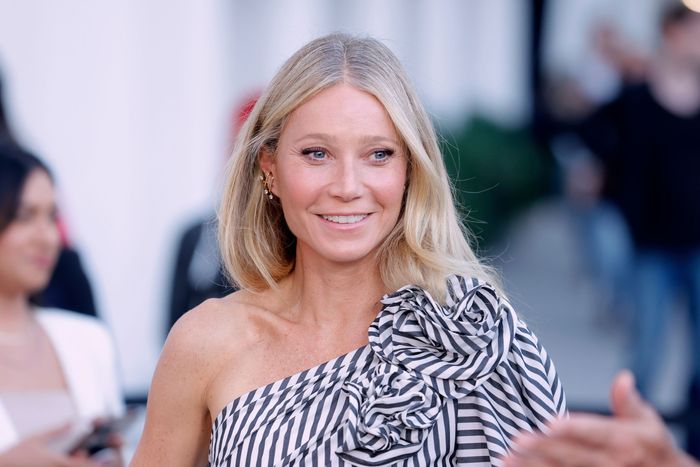 Photo: Frazer Harrison/WireImage
Airbnb CEO Brian Chesky thinks "we're probably living in the loneliest time in human history" (citation needed). To fix this, Airbnb suggests you stay at Gwyneth Paltrow's Montecito guesthouse, where you can be together with Gwyneth Paltrow.
Chesky made the comments at the Bloomberg Technology Summit earlier this summer, and Paltrow posted the resulting spon to her Instagram on Tuesday, announcing that Airbnb "had the brilliant idea of doing something to make the world a little less lonely." The onetime Airbnb will be "loaded up" with Goop products that you can take home to "continue your journey towards emotional health long after your stay," according to the listing. The spot, which includes a soaking tub, a pool, and your own kitchen, seems like an ideal Airbnb rental except you have to hang out with the host, who is Gwyneth Paltrow. ("Another amazing thing we can do when you come and stay is we could have a little chef's dinner together in our wine room," Paltrow says while giving a tour of the home.) In addition to staying at a celebrity's guesthouse, Chesky believes that rezoning commercial districts for residential use will help people feel a sense of togetherness, but there are no Goop products involved in that one.
Chesky has been on about loneliness for a while now. "There's a future where you never leave your home, and after COVID is over, the most dangerous thing will be loneliness," he said at a Lesbians Who Tech conference last October. Maybe he should stay at Paltrow's guesthouse?