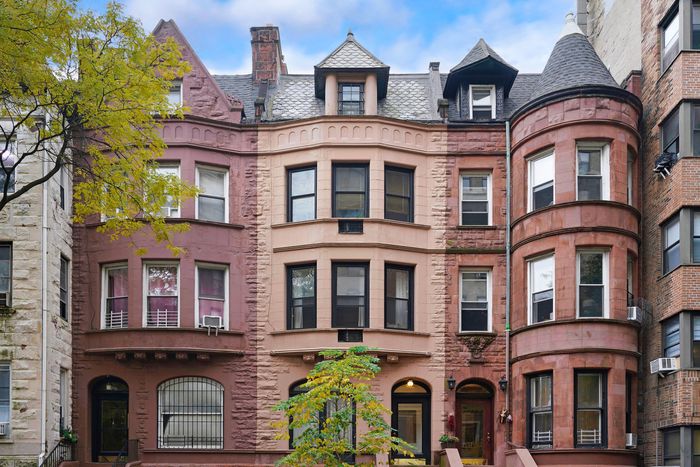 Photo: peterspiro/Getty Images/iStockphoto
We all know that New York isn't building enough housing, but most people assume that we're not losing it, either.
As it turns out, though, we are, owing to the conversion of multifamily homes into single-family ones, according to The City. Since the 1950s, the city has lost 104,000 apartments, mostly in Brooklyn and Manhattan. (Brooklyn actually lost more units than Manhattan — we can thank the Brooklyn brownstone revival for that.) In the last few years, outrageously wealthy buyers have even started to combine multiple townhouses together to create megamansions for themselves, a trend that's become particularly popular in the West Village.
Historic preservationist Adam Brodheim studied city records of row houses over the decades to pinpoint how many units had been lost due to single-family renovations and found that in some wealthy neighborhoods like the Upper West Side, such combinations erased the gains made by building new housing over the past decade. And that's not even counting the modest four- and five-story buildings that are increasingly being demolished to build high-rise towers with less units — a block of such buildings on Third Avenue and 75th Street with 43 apartments, for example, is being replaced with a tower that has just 38 luxury condos.
And while adding density to a neighborhood often involves a complicated, contentious (and expensive) public-review process, wiping them out does not. "Unlike new buildings, which have to go through this huge gauntlet of, often, public opposition to create new units, here you're able to get rid of apartments without anyone noticing," Brodheim told The City.
Naturally, the people claiming so much space for themselves have far more money than the residents they're replacing. A 19-story tower designed by Robert A.M. Stern that is slated at 14-16 Fifth Avenue, in the Village, for example, will have 20 apartments — basically, one per floor. The two townhouses that were razed to make way for it had 18 apartments, about half of them rent-stabilized, and the other market-rate units modest enough to be affordable to merely professional-class renters. Most middle-class renters are also, unlike most megamansionites, full-time residents.