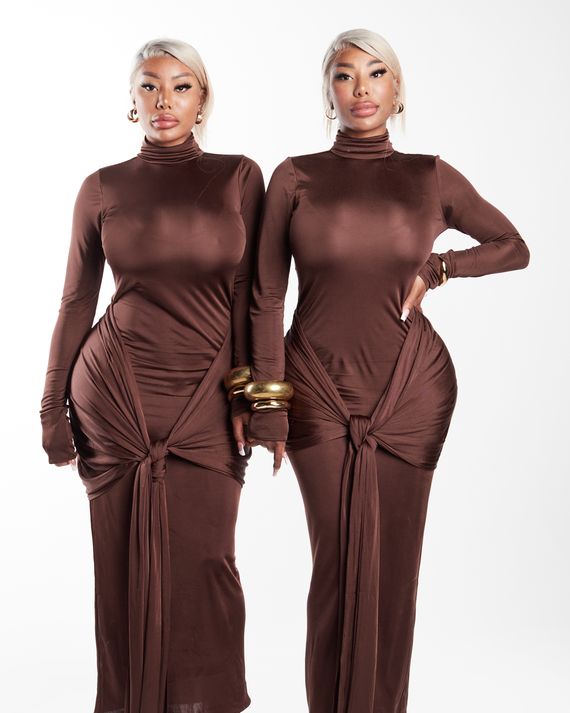 Shannade Clermont and Shannon Clermont (pictured above)
Models and influencers, Los Angeles
How did you two start in fashion?
Shannon: When we first came to New York and were trying to get signed, it was a lot of "Your boobs are too big" or "You guys need to lose weight." But then we shot with Terry Richardson. He had a real fascination with twins.
Do you two always dress alike?
Shannon:  Yes, but mostly because we have the same clothes, so it's not even on purpose.
Shannade: We actually do enjoy the same things.
Shannon:  Our style is slightly different. Mine's edgier, and Shannade's is more preppy. That's how you can tell us apart sometimes, like by a pair of glasses.