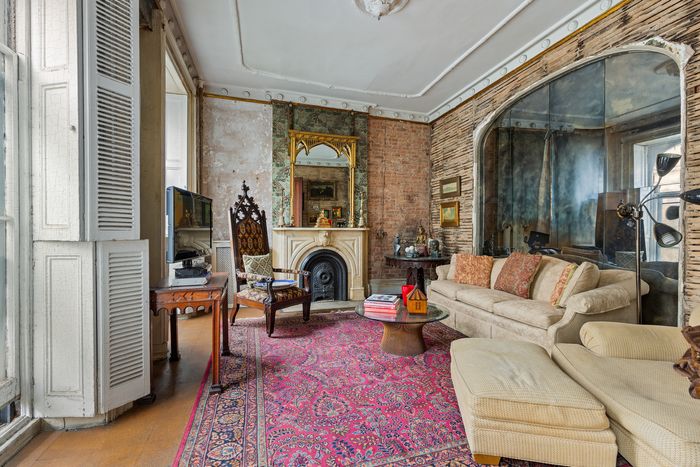 Lee B. Anderson called this room, on the home's second floor, the "Egyptian room" for the Egyptian revival antiques that he decorated it with. The walls were once so covered with paintings, hung salon-style, that when they were taken down, the plaster came, too.
Photo: Allyson Lubow for Corcoran
Lee B. Anderson claimed he found his first American Gothic revival chair left on the street in New York City. It was the mid-'70s, and antiquarians cared more about pieces tied to America's sturdy colonial roots. Gothic was dark and macabre, and its popularity had peaked during the Civil War. One hundred years later, Gothic armoires and library chairs were stuffed in attics and basements, there for the taking, and Anderson could smell it. "He had radar like no one on this planet. Not just an eye, an antenna," said Hunt Slonem, an artist and collector who met Anderson in the 1980s, when his townhouse in the East Village was already teeming with high-backed chairs, spindly birdcages, ormolu caskets, Catholic reliquaries, porcelain inkstands, brass jardinieres, chaises, and a child's bed. "He really got in early and he had it all," Slonem said. By the 1990s, as Americans pulled on black lace gloves and bought tickets to Edward Scissorhands, prices went skyward, and Anderson earned the nickname "the Godfather of Gothic." His home appeared in World of Interiors and House and Garden. Cher leaned on his advice to furnish a beach house. ("She had better taste than the curators at the Met," Anderson said of her once, to the New York Observer.)
His eye for undervalued real estate was just as sharp. Anderson, a former art teacher, traded paintings to buy his six-story, 13-room townhouse in 1958, when it was still a boardinghouse too close to the Bowery to entice the rich. But Anderson must have seen the home's romance. The townhouse sits on one of Manhattan's rare diagonals — Stuyvesant Street, the edge of the so-called Renwick Triangle. The Anglo-Italianate home is 32 feet wide and four windows across, making the place seem as big as a schoolhouse and much brighter. Under Anderson, the home became a local landmark — for the knobby wisteria climbing its façade, which showers the street with purple petals each spring (Anderson won a 2003 Village Preservation Award for "nurturing his wisteria and making the Village a more beautiful place"); for the sightings of its owner sweeping in a leopard bathrobe; and for the queues of black cars that would line up for his parties.
Visitors remember how he would hire a neighbor to dress as an old-fashioned French maid to greet guests and serve franks and beans along with Champagne. Guests would struggle to actually find a seat among the antiques atop antiques and end up in their gowns on the stairs. "Everybody and their dog came there — Warhol," says Slonem. "I brought tons of people to him." The crowd on any given night might include the socialite Lee Radziwill or the designer Halston. Friends could sometimes feel like part of his collection figuratively, or literally. Cher, on one visit, left a note — which Anderson framed and hung in his dining room. The actress Sylvia Miles left him a framed portrait of herself, signed with the admonition, "Put me on a shelf and keep me forever." (He did.) Susan Weber, who studies and teaches American decorative arts, was invited when she was organizing an exhibition for Bard Graduate Center, which she founded. "It really does seem like a chapter from Truman Capote — very Breakfast at Tiffany's."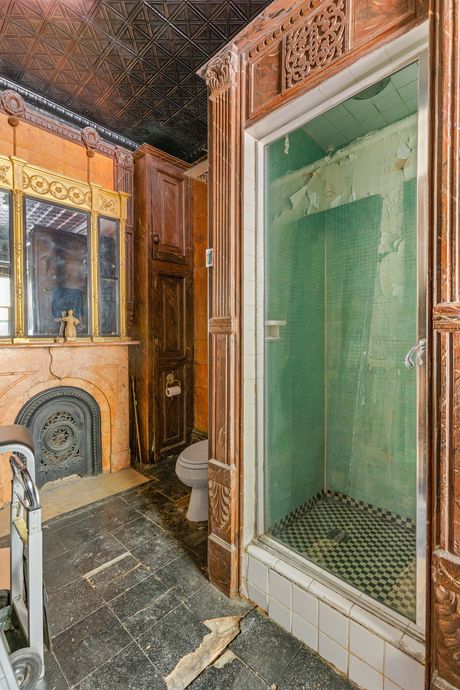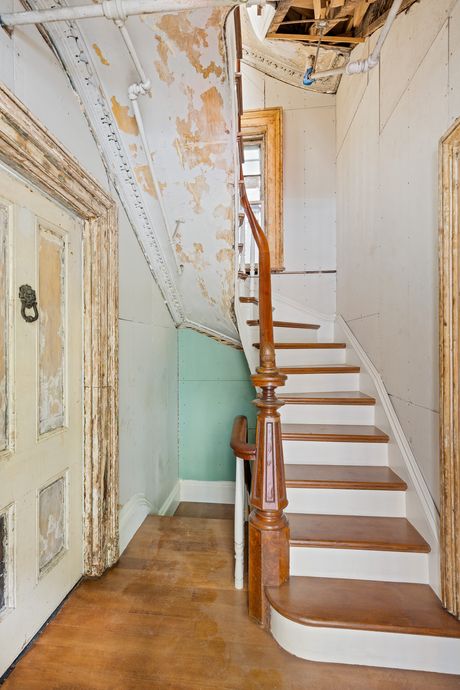 Anderson also collected other collectors. By the late 1980s, he was regularly hosting a Wednesday-night meeting of other Gothic enthusiasts, museum curators, professors, and dealers. He'd find them by word of mouth through his network of dealers. (The collector Michael Villani remembers being invited after buying his first two chairs.) Once they were inside, Anderson would school them on discerning provenance and quality — information that became valuable in the 1990s, when their collections became the "hottest thing on the market right now," according to antiques dealer Larry Marshall, who told a Newsday reporter that a secretary he'd bought a few years earlier for $8,000 was worth about $35,000. "He'd have these cocktail parties for groups of young men who collected Gothic and we'd meet each other and get jealous and competitive and some of us became friends," says Slonem, who believes they were also all gay. "I can't remember anyone who was straight." For years, Villani never put together why that was. Then, at some point, he realized his taste had changed after 30 friends in 15 months had died of AIDS, and he found himself shuttling between services in old-world churches, including the neo-Gothic Little Church Around the Corner. "That church was a very comforting place during AIDS, during a whole period of people dying dramatically," he said. "The whole point of Gothic architecture is to reach to the heavens. It goes up and up and beyond. And I think that's part of it. There was solace in it." But Anderson seemed to find humor in Gothic furniture, too — in its Baroque frippery, its weirdness. His bedroom included a baptismal font, where he washed his hands. When the New York Times covered the tail end of the trend in 2000, Anderson renounced the idea that his furniture was churchy. "In America," he schooled the reporter, "the Gothic Revival was just another style; here it was not meant to give moral tone."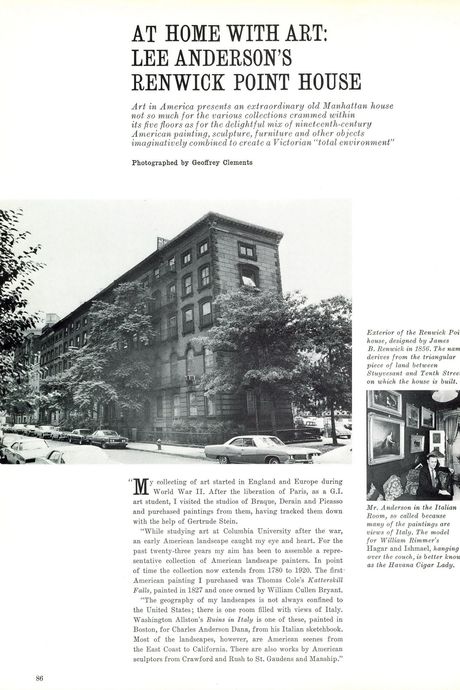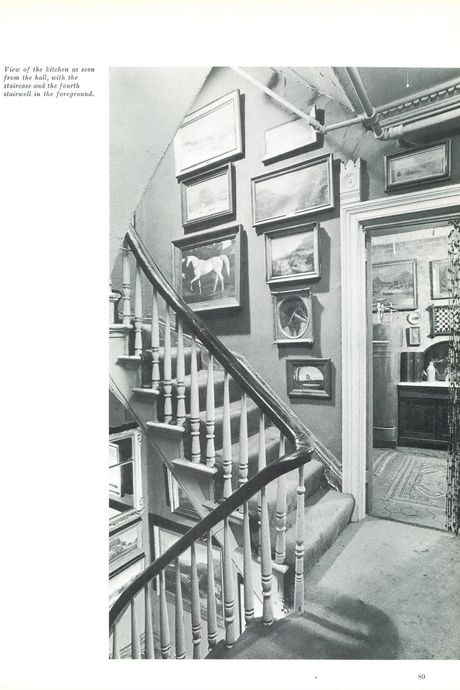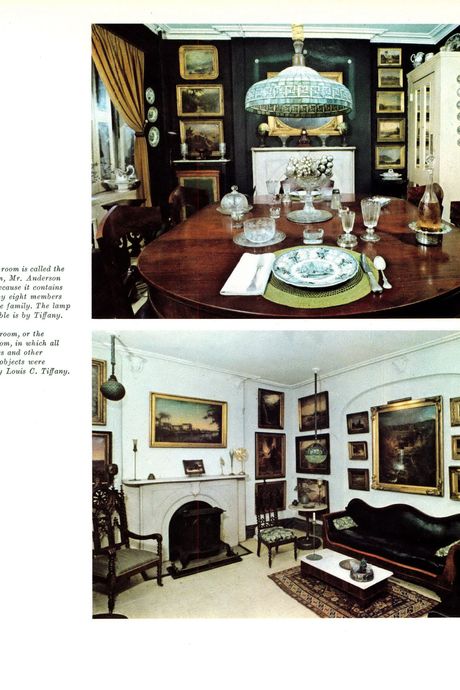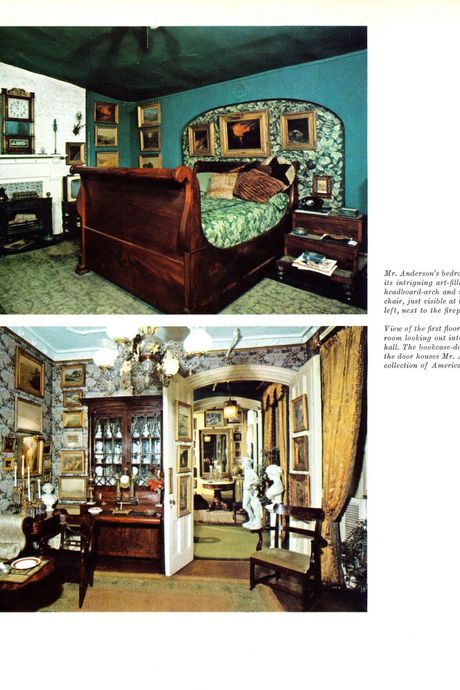 Anderson loved to laugh at moral tone. In his personal bathroom, he decoupaged the walls and ceiling with hokey souvenirs, campy postcards, and so-called "tramp art" mirrors — folk art, made by American autodidacts. A vintage handout inside the door rails against "Marihuana's" ability to cause "shame, horror, despair." A medallion by his shower advised him, "Oh Lord, help me this day to keep my big mouth shut." On a wall, a dried-out starfish husk was bedazzled in patriotic red, white, and blue. Glenn Zecco, his caretaker before he died in 2010 (and who has been living in the house ever since), can't bear to take those down. "When you think of Lee's style, and the way the rest of the house was decorated — and then you go into his bathroom, there's this juxtaposition like, 'Where did this come from? Was this Lee Anderson in his private moments?'" says Zecco.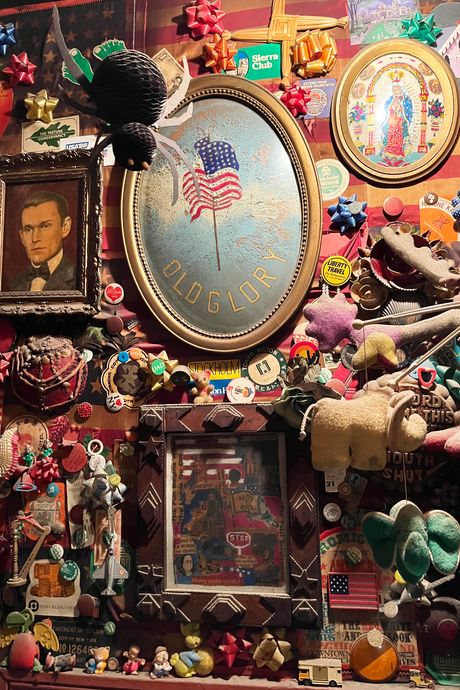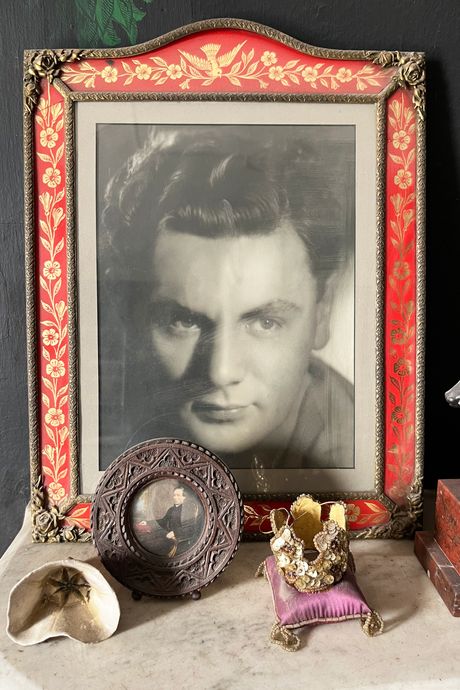 As appraisers and experts have traipsed through 35 Stuyvesant Street over the past decade, many of them have told Zecco of the times they'd been there before as guests. In addition to the Gothic furniture, the estate — which includes some 5,000 pieces of furniture, art, and decoration — had included a plethora of Tiffany lamps, including one that sold for $81,900, a chair owned by Napoleon's brother, and a relief of an abolitionist that is now in the Smithsonian. Slonem himself bought 140 pieces — including a birdcage, a fire screen, and Gothic-revival tea seat, which all feature in a photo book on his eight homes. Villani bought Anderson's actual bed. But if nothing sold for astronomical values, that may be because Gothic isn't in fashion at the moment, said Weber, the Bard Graduate Center founder. "Frankly, even now, no one wants that stuff," Weber says. "It's dark."
There are still 15 Gothic chairs in the English basement and one in the living area on the second floor — which Zecco has used on and off as he's sorted out Anderson's things and made sporadic attempts at renovating the home himself. "It's mostly empty now, and it's tragic to me," says Zecco, who on Monday morning was still going through the last of it: a framed piece of floral fabric, a chair with a worn-out seat, and a set of robin's-egg-blue chargers, which he put out on Stuyvesant Street for anyone with an eye to take up.
Updated 9:06 a.m.: The article originally stated in a caption that a bedroom and bathroom were on the parlor level. It has since been corrected to state they are on the first floor.
The article originally called an object in Anderson's collection an ormolu coffin. It has since been corrected to describe the object as an ormolu casket.