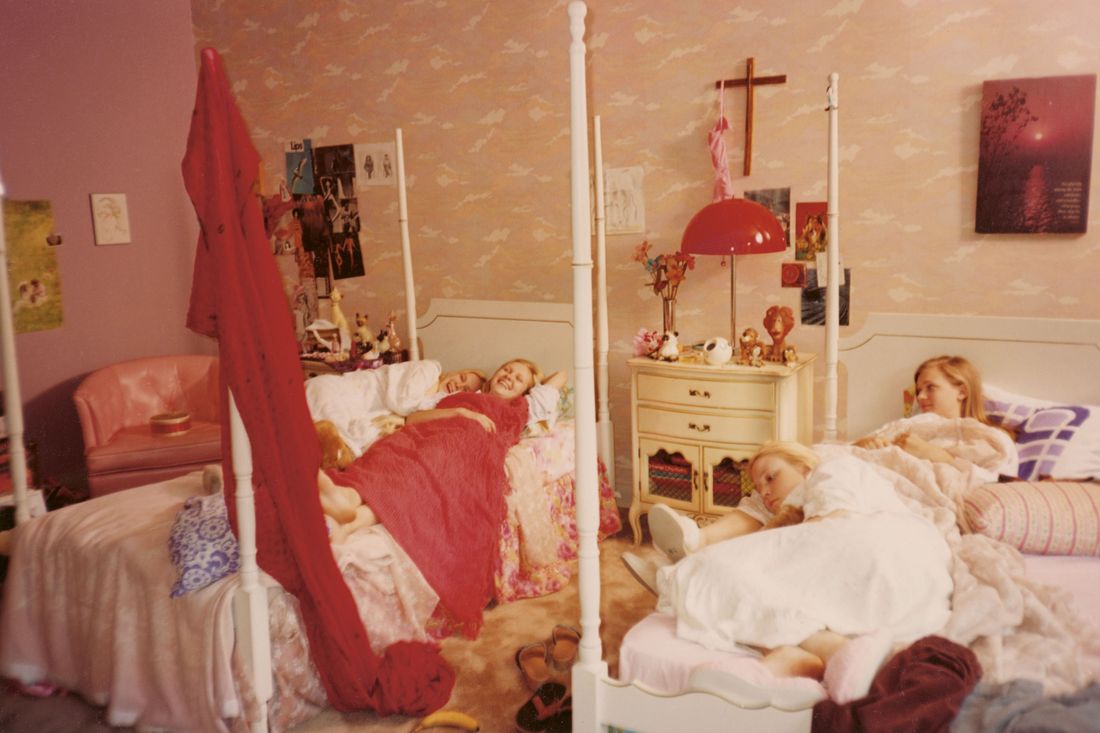 "We shot hours of footage of the sisters lying around together," the director writes of
The Virgin Suicides.
Photo: Courtesy of the artist and MACK
Sofia Coppola makes bedroom movies. The Lisbon sisters inhabit a teen-girl fever dream inside a suffocating house in The Virgin Suicides, and Lost in Translation has Bob and Charlotte in bed at the Park Hyatt Tokyo when something like the film's emotional core reveals itself (he tells her that life gets easier, but that it also doesn't). The queen's bed in Marie Antoinette is her cage at the zoo of Versailles, and, in Somewhere, Johnny's never-ending stay in room 59 at the Chateau Marmont is his isolation, decadence, and failures as a father cast in rich velvets.
In other words: Coppola's bedrooms are central to how her characters understand themselves and other people — whether the rooms are little temples, or little cells, or some combination of the two. And she takes the same care with them regardless, which becomes clear paging through Archive, a collection of the ephemera and influences behind her films.
The Virgin Suicides (2000)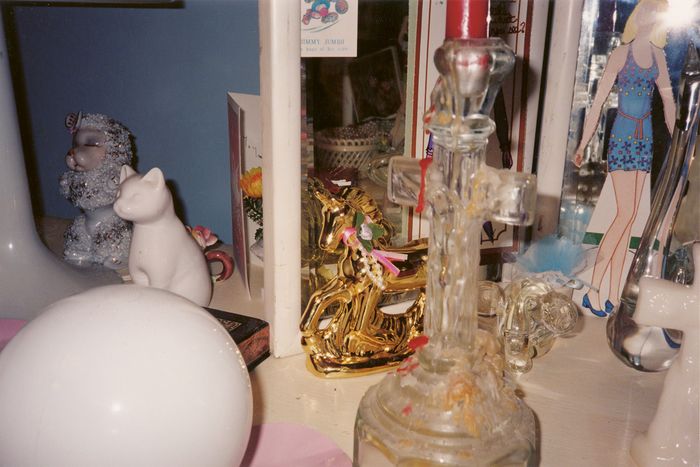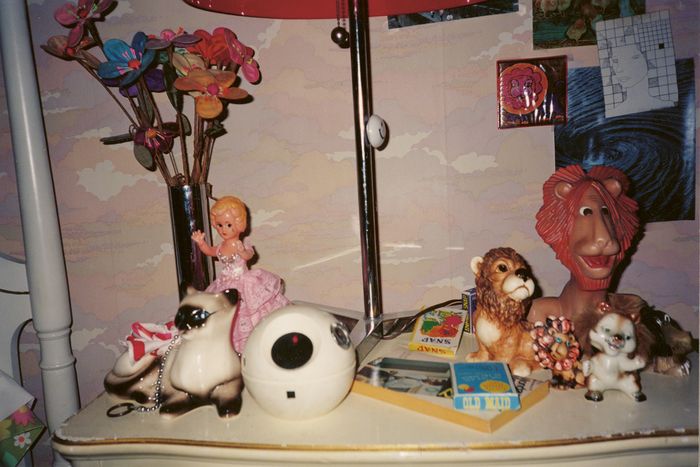 Lost in Translation (2003)
Marie Antoinette (2006)
Somewhere (2010)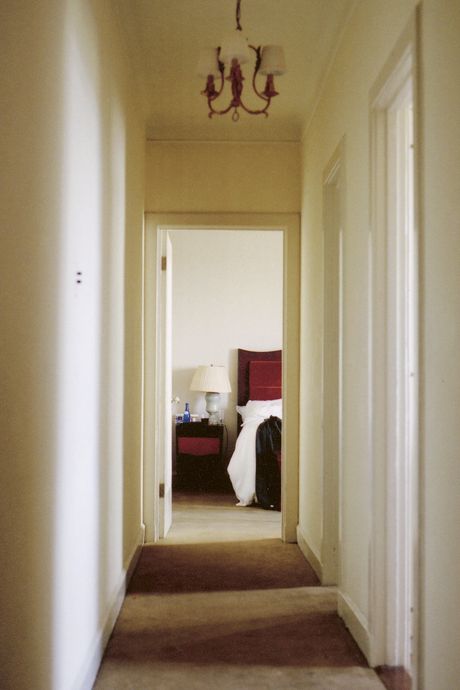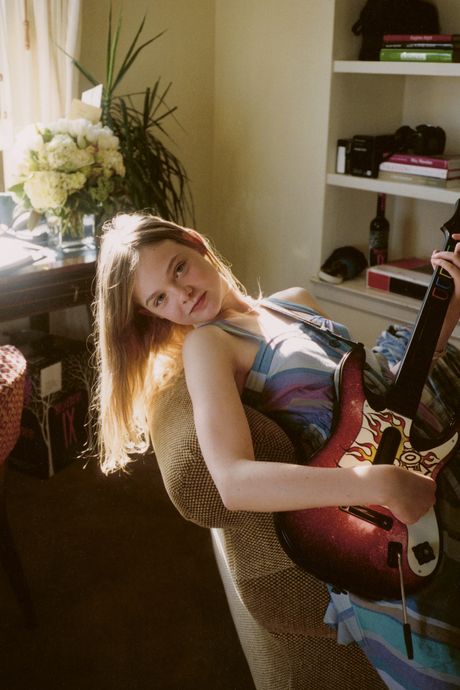 Priscilla (2023)