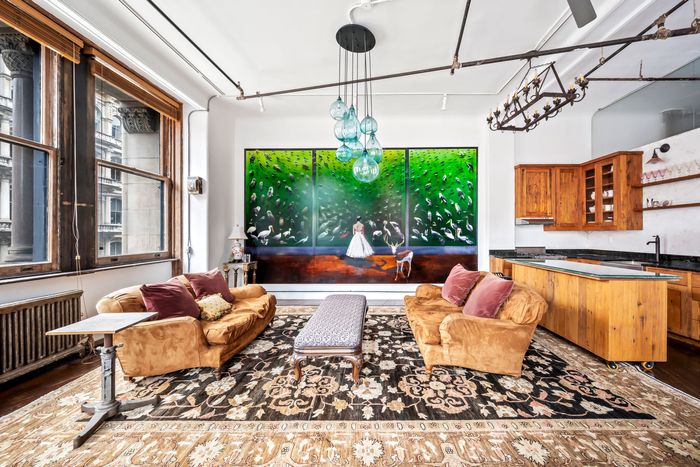 The $3.7 million duplex was owned by the film director who helped Swift shoot the
1989
Polaroids.
Photo: Carli Choi
When fans imagine Taylor Swift living the lyrics of 1989's "Welcome to New York" and throwing her bags on an apartment floor, as the song goes, they probably don't envision that apartment is a $3.7 million three-bedroom just off Union Square. But that's where Swift shot some of the nostalgic Polaroids that went into the packaging for 1989, and it's now on the market. 
The seller is Sarah Johnson, the daughter of billionaire financier and San Francisco Giants owner Charles Johnson. She created the two-story unit at 874 Broadway by buying and combining the apartments on the third and fourth floors. But she didn't host Swift's photo shoot; that happened when the apartment on the lower floor was owned by Tannaz Hazemi, a film director who helped on the 1989 photoshoot, one of many glamorous shoots in the space, according to broker Shane Boyle.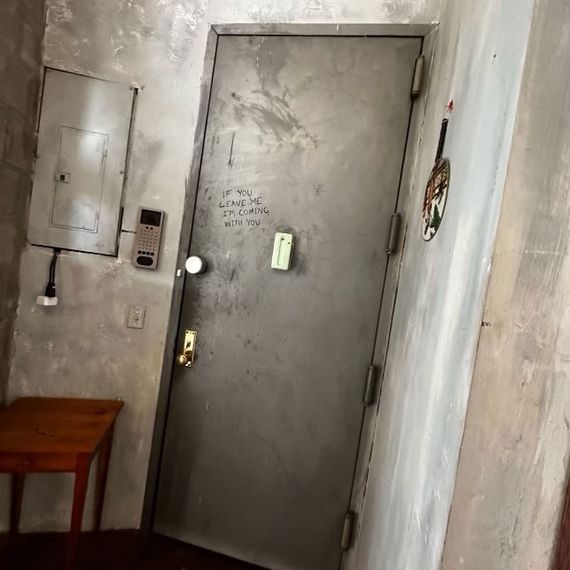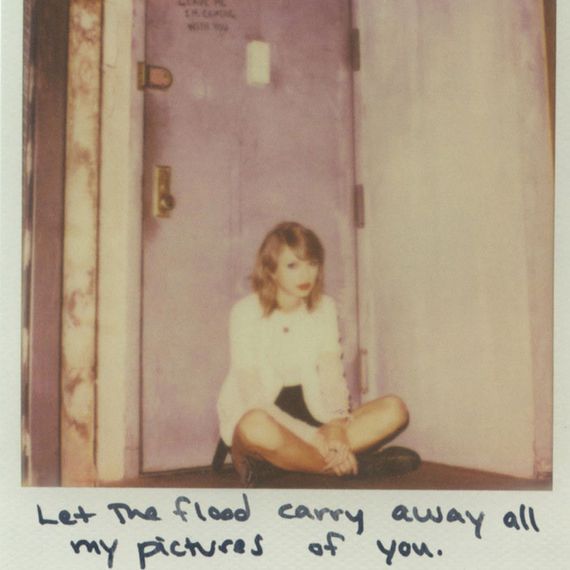 When Boyle glanced over the 65 Polaroids that Swift put into the 1989 album inserts, he recognized the apartment in many of them. The easiest one to line up is the shot of Swift slumped in front of the door, which is markered with the lyric, "IF YOU LEAVE ME I'M COMING WITH YOU."
That writing is still there, nine years later, because Johnson preserved pretty much everything that made the apartment feel like an authentic artist loft. (And it wasn't because she was a Swiftie; Boyle said, "She's not in that generation. But it was kind of an added plus.") When she renovated a bathroom, rather than throwing up drywall, she encased the mechanics of an old elevator shaft with glass. Other details include a copper tub, a rolling library ladder to a lofted storage space, kitchen cabinets made of reclaimed wood, and a steel spiral staircase that's been threaded with tree branches, which Johnson had lined with plants. Still, the apartment's best feature may be its bones: It's a corner unit with two full walls of windows facing south and west.
"It's for anyone looking for that Soho loft, back to the '70s, edgy vibe," Boyle said. Which is also the vibe that Swift seemed to be going for.