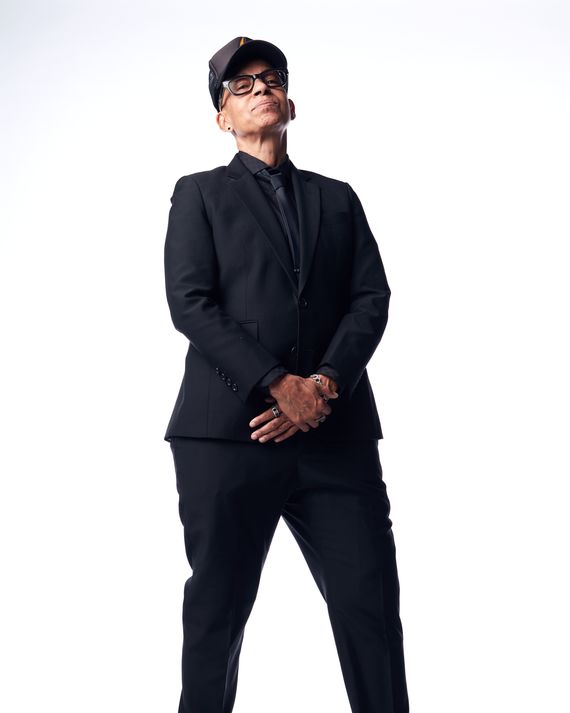 Lola Flash (pictured above)
Activist and photographer, Kips Bay
Did you meet anyone?
Henry Taylor's brother. He had a sweatshirt that said "Henry Taylor" on it and a hat that said "Henry Taylor" on it.
You're an artist?
Yes. The work that most of the museums are collecting is from my series called "Cross Colour," which I did in the '80s and '90s. For the most part, that work has been under my bed, literally, for 40 years. The art world didn't seem to like it much then. I think it was just too experimental. But now, so many museums want to see that work. The Getty just bought three. I'm an Aquarius, and they say Aquariuses have foresight.