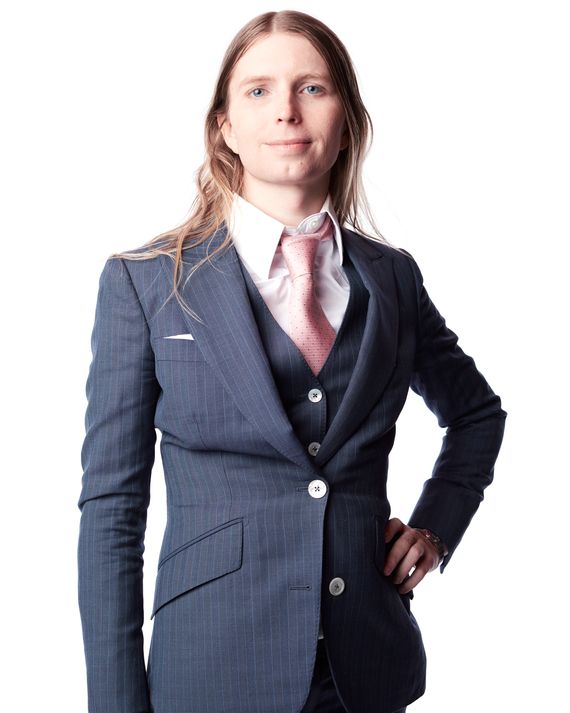 Chelsea Manning (pictured above)
Security consultant, Bushwick
Where's the suit from?
I did a book tour last year, and in preparation for it, I decided to have a navy pin-striped suit commissioned from the Deck, which my friend Daisy Knatchbull in the U.K. started. Unfortunately, it was not ready for the book tour, but it is now. It's my Chelsea Public Event Suit. I wear it for speaking engagements and formal business occasions. I spent a lot of time and money trying to get it made, and now I'm going to get my mileage out of it.
Did you get compliments on it?
Hari Nef came up to me and said "You look wicked sharp" in an exaggerated Boston accent, which I dunno where that came from.
Any good conversations?
Oh, come on. I had some fun. You know how the gossip can be. I can tell you we didn't talk about anything to do with anything geopolitical. This was entirely just keeping up with the Joneses in New York.