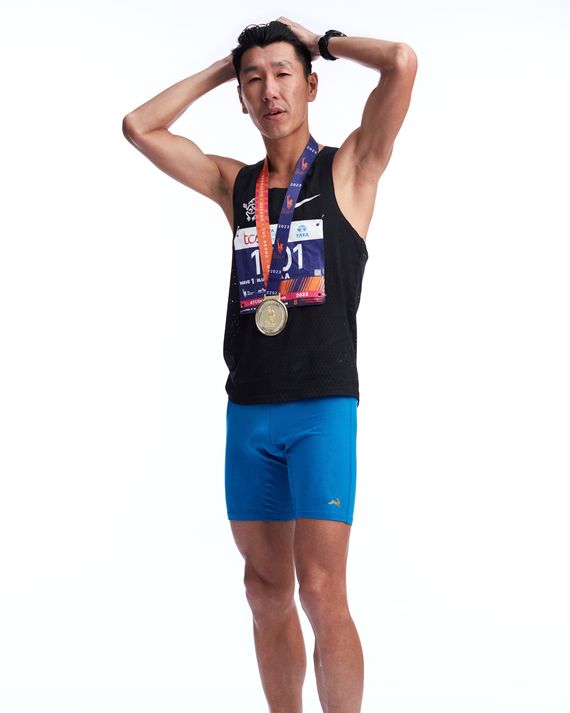 Cameron Trinh (pictured above)
Biology professor, Stone Mountain, Georgia
Have you run New York before?
It's my first time running the New York Marathon, and, in fact, it's my first time in New York City. I was kind of scared to be quite frank, but when we're walking around Central Park or the Financial District, there's nothing really to be terrified about.
How do you feel?
Physically, totally empty. I have a very fast metabolism — I can eat dang near anything. So eating my only meal at 3:30 a.m. and not racing until 9 a.m., I'm hollow. At the end, my form went to the wayside and I was just shuffling, especially up those last couple hills at miles 24, 25. But I never felt mentally out of it. I was engaged, I was aware, I knew I was going to finish.
So how did you do?
I was aiming to run sub-2:40, and I was on track. At the half, I was at 1:19, but then the wheels came off. I'm not crushed. I'm satisfied with my result at 2:49. But you'll see me back in the next few years. I'm out for redemption. I can do quite a bit better. Yeah, I finished in the top one percent. Big deal.