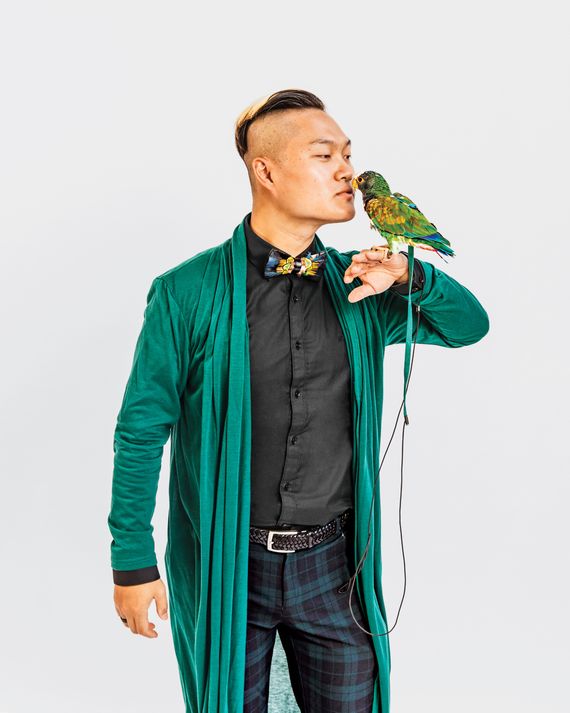 Photo: DeSean McClinton-Holland
Insu Kim and IB (pictured above)
Industrial designer, Upper East Side.
What does IB stand for?
Insu's Bird. It's something easy for him to say.
He can say it?
Oh yes. He's like a Pokémonster. Like how Pikachu says, "Pikachu"? He says "IB." When he's needy-greedy, looking for something, he says, "IB! IB!"
Why did you get him?
During COVID, I was afraid of going outside, and I found a virtual Bible-study group at this church. I studied Genesis, where it talks about God's creations being fruitful and multiplying through the earth, through the plants, fish, birds, and all the living creatures. I was always hesitant to actually own a bird, but this felt like God's message to go through with it. I wanted an apartment-friendly bird because it's New York. This breed — the white-capped pionus — is very difficult to find. But it's hypoallergenic, beautiful, and quiet. I eventually found one that had just hatched in Virginia and went there to pick him up. Now I take him everywhere, even to the office. He just sits on my shoulder like a couch potato.