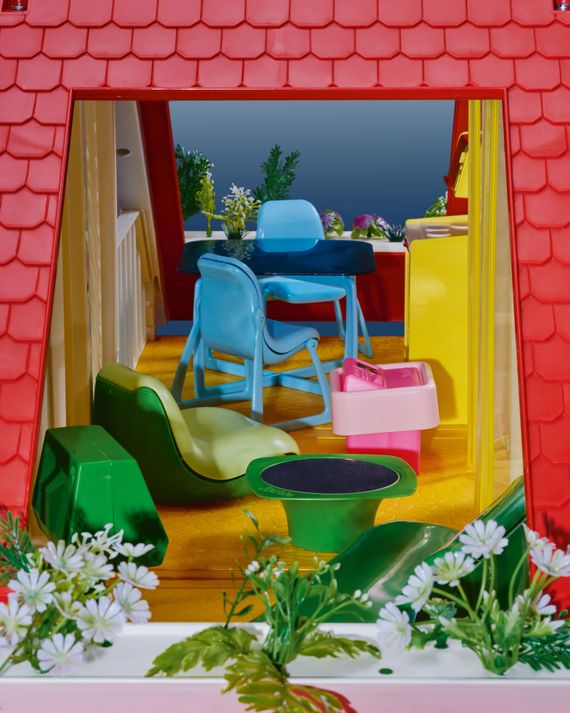 "So much has been written about Barbie, but there hasn't been a comprehensive analysis of the architecture and design created around her," says Felix Burrichter, editor of the playfully intellectual magazine Pin-Up. But now there's Barbie Dreamhouse: An Architectural Survey, a 152-page book that Burrichter, Whitney Mallett, and designer Ben Ganz have produced with the blessing of Barbie's bosses at Mattel. "Barbie's a plastic icon of artifice and self-invention," says Mallet.
As they note in the introduction, "It's been 60 years since Barbie first had a room of her own, the original Dreamhouse hitting toy store shelves in 1962, only three years after the phenomenon that is Barbie was born … Since then, her homes have transformed and evolved, but Barbie's independence has remained a constant throughout, her subjectivity performed through each era's vision of aspirational architecture."
Of course, some eras are groovier than others, so here we excerpt the chapter on her grooviest: the 1979 A-frame Dreamhouse.
With its pitched tiled roof, Barbie's late-'70s Dreamhouse is as close as any in the series to a classic dollhouse, but its emphatic triangular form also reads as a timely take on a then-emerging architectural phenomenon. Over the previous decade, the A-frame had moved away from its longtime association with high-end ski chalets and rustic retreats and toward mainstream acceptance, mass-produced for everything from affordable housing to roadside rest stops. Even as it became more familiar to middle-class America, the A-frame still retained a certain soupçon of optimism and leisure, with architects like Rudolph Schindler, John Campbell, and Andrew Geller proving it a suitable vehicle for accessible-yet-aspirational "good life" modernism. The shape of Barbie's sophisticated late-'70s playhouse also feels emblematic of a moment when pioneering postmodernists like Robert Venturi and Denise Scott Brown were experimenting with wild visual riffs on vernacular-housing typologies, transforming the forms of the past into a vision for the future. For Barbie, her pitched-roof abode marked a shift toward more open-concept and multipurpose living. No fussy parlor here, no printed interior backdrops that narrowly prescribe the function of each space; instead, the house has the potential for an endless variety of layouts — a worktable in an attic bedroom, a TV and couch in the dining area — its adaptability evocative of the "room without a name" concept first outlined by George Nelson and Henry Wright in their seminal 1945 book Tomorrow's House. The 1979 Dreamhouse's whole footprint, in fact, could be reconfigured at will: Connected by hinges, its three primary components opened and closed to allow entirely different setups. This quasi-modular solution, as well as the house's steep gables, bear more than a passing resemblance to Charles Moore's 1970s Sea Ranch development, promising a similar atmosphere of playfulness and ease. Even Barbie's furniture put an emphasis on flow and fun, the slouchy sofa and chair in tune with the era-defining Togo sofa by Michel Ducaroy.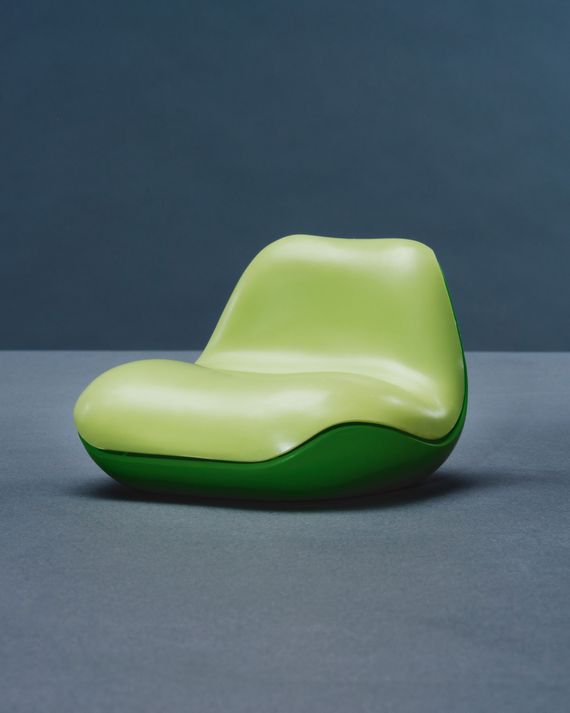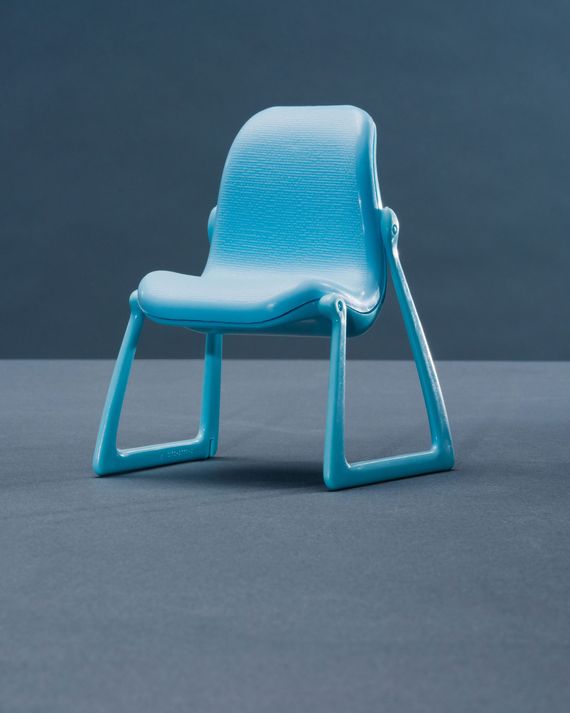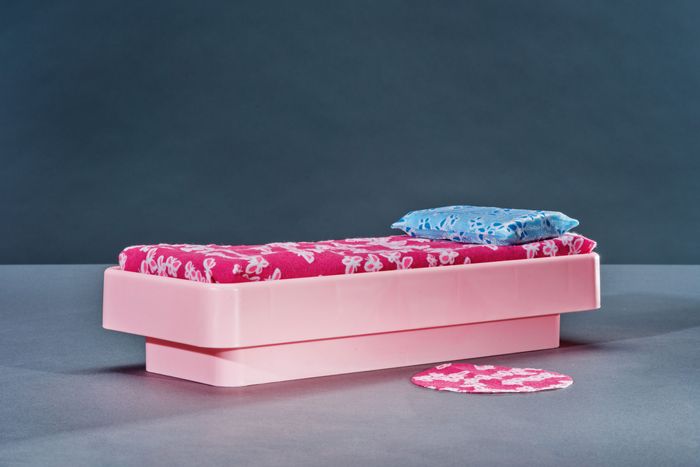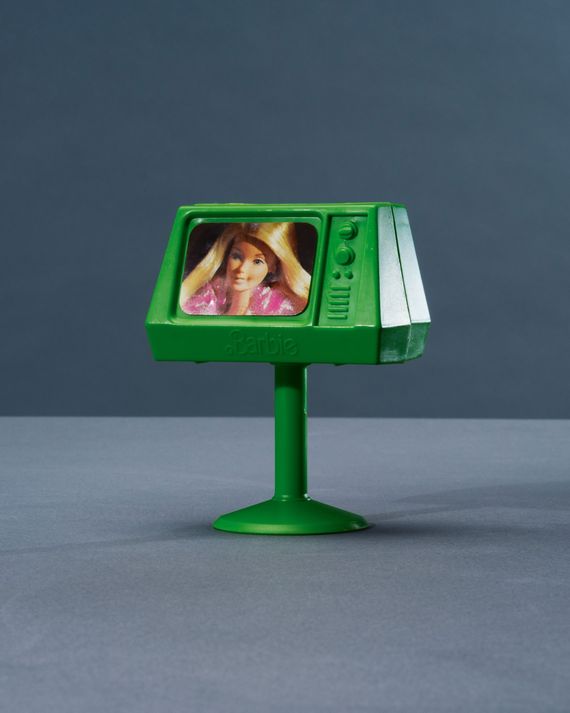 With the home's autumnal color palette, Barbie's tastes appear to have mellowed and matured. The orange-red roof, harvest-gold floors, and avocado-green furnishings make up a '70s symphony of earth tones, though the absence of then-popular dark browns and wood grains seems a concession to the tastes of a preteen audience. Nature of one sort or another is everywhere, from the cheery flower boxes to the (presumably sun-filled) skylight to the (also semi-imaginary) sliding glass doors implied by the open-faced sectional fronts that provide a seamless blend of outdoor and indoor living while facilitating the insertion of dolls. Here too Barbie seems very much on trend: Environmentalists, spurred in part by the decade's pollution and energy crises, were very much on the march in America in the late '70s, and architecture marched with them, producing dropout communes and dome homes and assorted DIY schemes, some pulled from the pages of the Whole Earth Catalog. At the same time, continuing federal subsidies for suburban real-estate development ensured that housing remained a safe investment despite inflation, further elevating homeownership as a key American value. That's why Barbie's 1979 A-frame is as much a paean to environmentalism as to suburbanism. And it reflected yet another side of the period's domestic dreams. On TV, it wasn't just families like on The Brady Bunch who lived in the 'burbs; on the popular Charlie's Angels, most of the female detectives — especially Kris Munroe with her Malibu beach house — had homes not so unlike Barbie's. Like the movies, TV shows, and their stars at the time, the iconic, red-roofed, A-frame Dreamhouse cemented its place in pop culture.