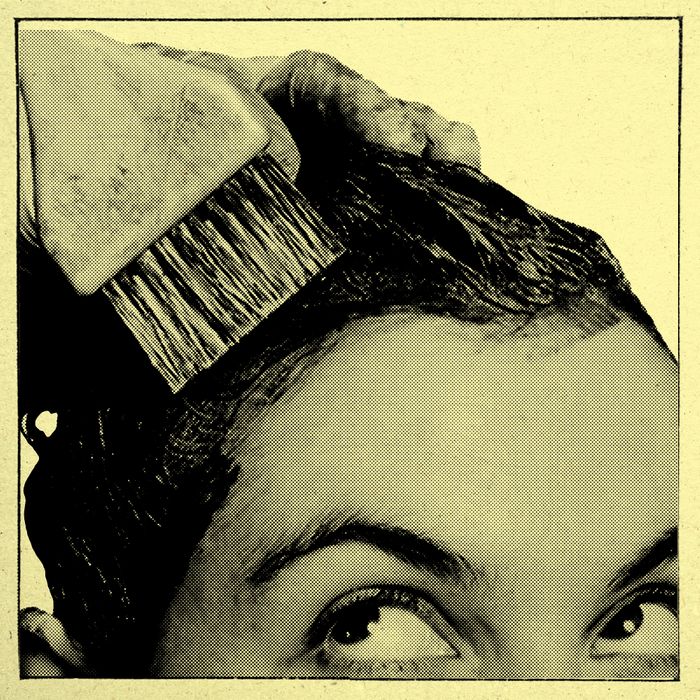 Photo-Illustration: by Curbed; Photos Getty Images
Since 1985, our annual "Best of New York" issue has named standout services, unique shops, and special spots in dozens of categories. Now that Curbed is part of New York's family, we have reimagined "Best of New York" as an ever-expanding resource that could rival Yelp in usefulness but feels more like a secret Google doc that gets passed among friends. To find the places recommended on these lists, we polled hundreds of stylish and savvy New Yorkers and begged them to tell us their go-tos. The result: our own Yellow Pages, containing only excellent places.
For Scarlett Johansson's Seasonal Highlights
Emaly Baum, Beauty Supply, 237 Centre St., second fl.; emalybcolor@gmail.com
Multiple famous blondes, Scarlett Johansson among them, entrust their color to Emaly Baum, who for the past five years has been based at Soho's Suite Caroline but in May will open her own nearby salon called Beauty Supply. "Emaly thinks about where the sun would hit and creates highlights depending on the time of year," Johansson says. SNL's Chloe Fineman prefers a more "bright and glowy blonde look," which, she says, "Emaly is a genius at creating — and that's very hard to find here in New York, a city of cool brunettes." Another client, chef Alison Roman, says that Baum implicitly knows "what type of blonde you want" based on your skin tone and your personality. (Expect to pay anywhere from $175 for a single process to $475 for a full-on bleach transformation.)
For "Hot Girl" Hair
Jenna Perry, 411 E. 9th St.; 646-719-1611
What is "hot girl" hair? Last year, Starface co-founder Julie Schott coined the term in direct reference to Jenna Perry's handiwork creating Bella Hadid's honey blonde, a crisp, deep chocolate brown for Dua Lipa, and an auburn shade for Emily Ratajkowski. (Perry herself is a redhead, but she is equally adept across the whole light-to-dark spectrum; if she has taken you blonde recently, she may text you to make sure you're not "feeling brunette" yet.) Another client, Tory Burch photo director Cassie Coane, notes that Perry's work (from $200 for a single process) is unusually long-lasting. "Before, I was getting my roots done every six weeks, but Jenna paints with such consideration I only really have to go every 2½ months." And according to actress Lola Kirke, "Jenna is not only the best colorist but the most well read" — while you're in the chair, you may find her discussing Elaine Dundy's The Dud Avocado, for example, or the works of Esther Perel.
Malcolm Cuthbert, Baja Studio, 20 Thompson St., No. 1C; 347-981-8333
Creating an intentionally grown-out-looking dye job without it looking too (unintentionally) messy or grungy is not as simple as it may appear. Which is why actress Emma Greenwell is so devoted to Malcolm Cuthbert, who counts FKA Twigs among his clients. "He is an incredible communicator," Greenwell says. "He gets me, and he gets my hair." By which she means: He creates "a natural and rooty color" for her (for $365); it grows out so well that she only needs to visit his Soho salon every three to four months.
For Bubblegum-Pink Buzz Cuts
Ann Marie Causey, 550 Nostrand Ave., Ste. A, Bedford-Stuyvesant; 646-660-5128
"Ann strikes this balance between punk but adult and natural yet refined," says artist James Perkins, who has gone to Ann Marie Causey for the past two years to maintain his bubblegum-pink buzz cut (a combined color and cut starts at $210). Bright orange is another of Causey's color specialties, according to Livstreetwear's Olivia Anthony, who also appreciates "Ann's down-to-earth demeanor." An alum of the East Village's Vacancy Project — famous for its "fashion mullets" — Causey has recently begun operating out of a stripped-down Bed-Stuy studio, where she takes only one client at a time. "It's a relaxed vibe," says Anthony — nothing like your typical Soho-salon experience.
For Painted Individual Box Braids
Kamilah Gerestant, bookmshairandhumor@gmail.com
In the past, chemical color had disrupted Cosmopolitan beauty director Julee Wilson's natural curl pattern and dried out her hair. Then she found Kamilah Gerestant, an independent colorist who also counts mononyms Beyoncé (she worked on the set of Black Is King) and Madonna (with whom she has gone on tour) as clients. Gerestant created custom extensions for Wilson (they were "individually painted knotless box braids," Wilson says), which have enabled her to "rock a stunning hue without damaging her hair." Appointments with Gerestant start at $65, and her extensions usually last six to eight weeks.
Phoebe Nathan, Blackstones, 19 E. 7th St.; 2 Sixth Ave.; 212-353-2680
Believe it or not, there's really an art to creating Cher-like jet-black hair. Which is why, rather than relying on boxed dye that quickly turns dull, Misshapes DJ Leigh Lezark — who is well known for her black bob — has turned to colorist Phoebe Nathan since 2013. A natural blonde, Lezark says that Nathan's $150 dye-and-gloss jobs create a black shade that actually "stays shiny" (and yes, while the cost is far more than some Garnier Nutrisse, it's worth noting that other salons will charge up to $300 for a similar service).
Elizabeth Hiserodt, Cutler Salon, 465 W. Broadway; 212-308-3838
In her 20-plus years in the business, Elizabeth Hiserodt has honed the unique talent of "troubleshooting even the worst color mistakes," according to beauty writer and podcaster Sable Yong. One time, Yong recalls, her color turned an unfortunate shade of salmon when a dye job interfered with "some leftover Manic Panic that was still clinging to my hair from several months ago." Hiserodt — who in the past has been awarded by Allure magazine for doing "the best edgy color (that won't wreck your hair)" — knew just how to "navigate this chemical turbulence," Yong says, "and she was able to achieve the platinum of my dreams, then and every time since." Her prices range from $100 to $350, depending on the extent of the challenge.
For a Fast Job
Sam Zhu, Tease Salon, 352 E. 13th St.; 212-725-7088
If you want anything more than some face-framing highlights, the go-to colorists in this city will usually run you at least $200. That's why Sam Zhu is the city's "best-kept secret," according to Phoebe Gillan, a fashion publicist at Lucien Pagès who works with brands such as A.P.C., Kenzo, and Alaïa. Zhu is the man responsible for her prized "unsalted butter" color — and his price for a half-head of bleach is a very reasonable $120. He is also known for getting his clients out of the chair in only two hours, another rarity in New York.
Dailey Greene, H2 Salon, 473 Tompkins Ave., Bedford-Stuyvesant; 718-230-4225
Doing highlights on curly and kinky hair types is a skill that involves finding the sweet spot of how much bleach will give you light and dimension but won't cause damage. According to Samantha Shipp Warrick, general counsel for the brand Phenomenal, Dailey Greene has mastered her baby caramel highlights, allowing them to appear "natural, with a sun-kissed depth." "A lot of women of color come in with virgin hair," says Greene, entrusting her to apply bleach to their head for the first time (prices start at $95). "Generally," she says, "I like to give them softer, earth-toned shades that grow out nicely and are easy to manage."
Aura Friedman, Sally Hershberger Salon, 25 W. 26th St., second fl.; 212-206-8700
Friedman takes a painterly approach to her work: Sure, she can do subtle and pretty highlights, but she has also mastered the more difficult art of what writer and consultant Kristen Bateman calls "grunge colors" or "rainbow swamp colors," like rust and dirty green (her prices range from $200 to $500). And often her ideas spark entire hair movements: "She leads trends you'll see everywhere months later," Bateman says, "like the pink hair tones that literally everyone started doing during the pandemic." Lady Gaga and Natasha Lyonne are fans too.
Illeisha Lussiano, the Way Salon, 221 Madison St.; thisis@thewaynyc.net
Whether you want custom-dyed braids, balayage, or a single or double process, Illeisha Lussiano — known to her Instagram followers as "the Hair Artiste" — will make it happen. "She helped me achieve colors that I didn't even know were possible for my kinky and coily textured Afro, like ash-blonde highlights" says podcast host Brooke DeVard, who has been seeing her for three years. NBC News correspondent Antonia Hylton, another longtime client, says that "colorists in the past have totally missed the mark and turned my hair copper or orange." Lussiano, meanwhile, gave her the exact honey shade she was hoping for the first time she sat in her chair.