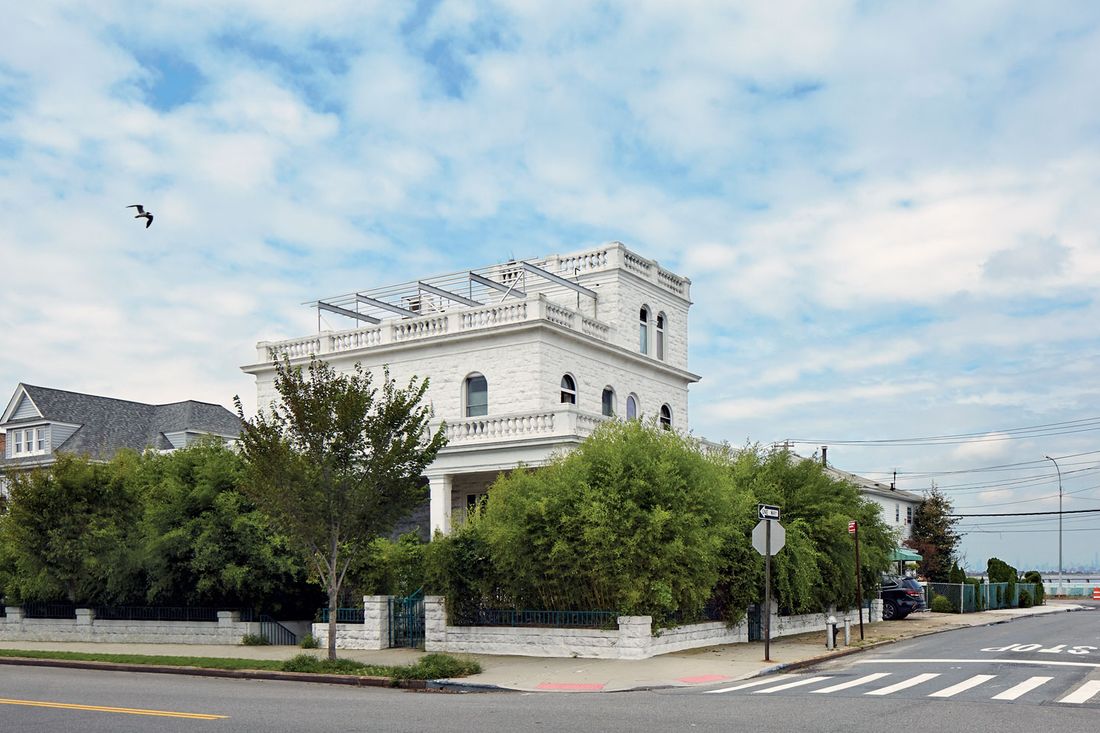 Leafy Ramparts:
David Selig planted bamboo around the perimeter to give the house more privacy.
Photo: Annie Schlechter
There's a weed that is growing rampant around the castle, and it's this incredibly delicious, spicy arugula," says surfer and restaurateur David Selig, pointing to the green tufts poking through the concrete cracks in the driveway of the 1913 whitewashed granite house by the sea where he has been living with his partner, the fashion entrepreneur and Visionaire co-founder Cecilia Dean. His theory: "It originates from the time of Frank Busto, the original builder," an Italian immigrant who made good and erected his dream palazzo for the then-princely sum of about $40,000, following the success of his restaurant at 45 Beaver Street in the early 1900s, and "grew basil and arugula for his own use." Apparently, it stuck around.
Selig started coming out to the Rockaways in 2004 after his friend the artist Tom Sachs — who also has a house in the area — got him hooked on surfing. Food options in the somewhat down-at-the-heels beach community back then were basically McDonald's and bagel joints, and Selig, known for his Noho favorite Rice, decided to start a snack shack, Rockaway Taco, in 2007. It soon became a center for a surfer set of downtowners and Brooklynites who fell in love with the low-key jumble of the area. In 2011, Selig opened a concession stand on the beach, partnering with Roberta's, the Meat Hook, the Brooklyn Kitchen, Vinegar Hill House, and Caracas. He worked with the New York City Parks Department to turn a half-acre of unused property nearby into the organic Edgemere Farm, which now produces vegetables, eggs, honey, and wildflowers in partnership with the community.
Over time, Selig became fixated on this palazzo. "I would risk accidents because it was hard not to stare at this weird object that didn't belong," he says. "It was a complete anomaly, completely out of context." Then one day he saw a for sale sign on it. "It screamed, 'Come visit me!' " He phoned up Dean. "I remember it was a cold and rainy November day," she says. "I was at the office in the city, and he said I had to meet him in Rockaway that afternoon to see this house. I arrived frazzled. I didn't understand his vision, but I trusted him; he has a sixth sense for real estate." They closed on it in November 2015.
Then the pair set about renovating it with some help from another friend, the stylist Gregory Bissonnette. The idea was to make it as spare as possible; many of the furnishings are from retailers like West Elm, whose minimalism contrasted well with the house's formality. The previous owners had a style that harked back, perhaps, to Busto's: balloon shades, swag curtains, crystal chandeliers, stained-glass accents. From the get-go, Selig envisioned it as more than a weekend surf lodge; it would also be a space for the burgeoning local arts community (among others, MoMA PS1's then-director Klaus Biesenbach lived nearby before he moved to L.A.). Soon, performances by Beach Sessions, Sasha Okshteyn's community-based dance company, were being held in the house. A jazz musician who can't play gigs has now taken over the bakery in the basement, along with an out-of-work baker. An acupuncturist has a studio down there too.
As the pandemic set in, Selig and Dean left their place in Red Hook to spend more time here. Dean uses the former dining room as her office to work on the 69th edition of Visionaire with her business partner, James Kaliardos. "We are focusing our efforts on film and experiences," she says. "Last year, we formed a joint venture with a Chinese firm and started Stark Visionaire with an office and staff in Shanghai." For the foreseeable future, working remotely will take the place of trips to China, and they are thankful for their castle. Says Dean, "It has changed our lives."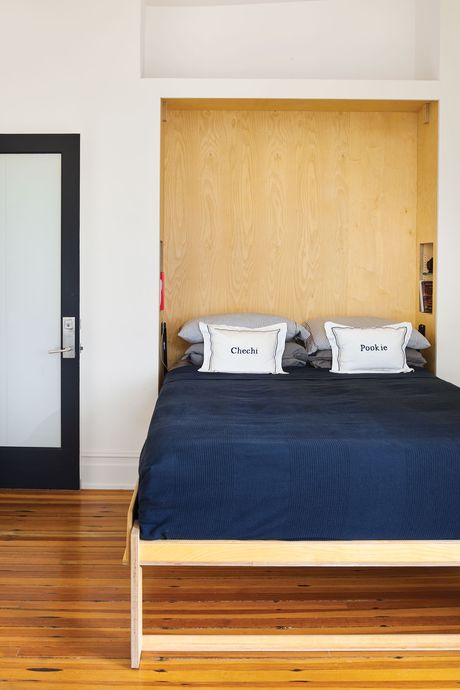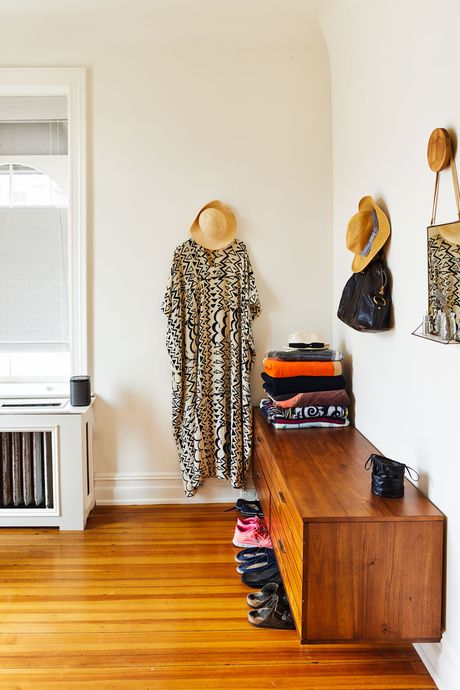 *A version of this article appears in the August 17, 2020, issue of New York Magazine. Subscribe Now!