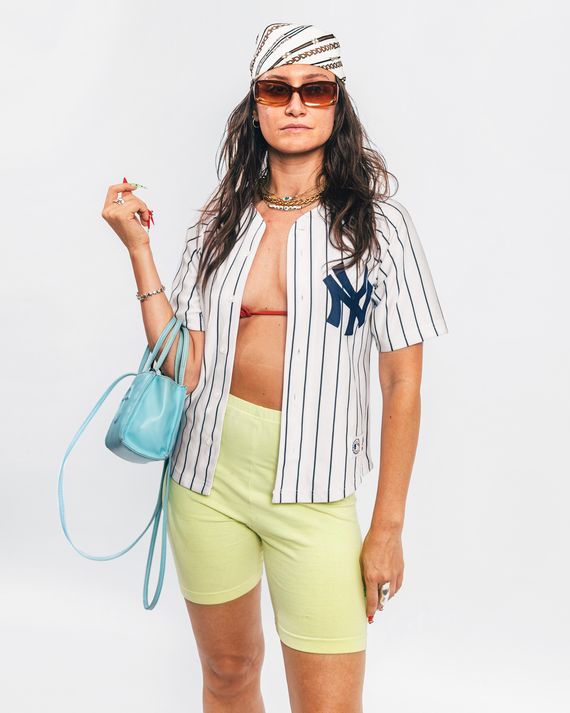 Melissa Rich.
Photo: DeSean McClinton-Holland
Melissa Rich (pictured above)
Comedian and writer, Lower East Side
What brought you to the rack?
I live in the neighborhood, so I pass by Chad all the time. I've bought a lot of really cool stuff from him. Like a Von Dutch tank top.
What brought you to New York in the first place?
I'm a comedian, and I was doing stand-up in Pittsburgh and working at the Capital Grille steakhouse. They transferred me to the Midtown East location, which is right by the U.N. It was wild to move to the big city but still have to wear the same uniform, which was disgusting.
Did you wait on any famous politicians?
 One day, we saw these different-looking Secret Service agents around; there were often Secret Service in there for, you know, whoever, but this time, they looked pretty intense. And they started going through our bags. Obviously, all of us had weed. But they let us in, and my boss was like, "Michelle Obama is in the dining room. Nobody talk to her. Nobody look at her. Just walk straight to the kitchen." But then when she walked through the dining room, she waved and gave us little, like, finger guns. It was so cute.