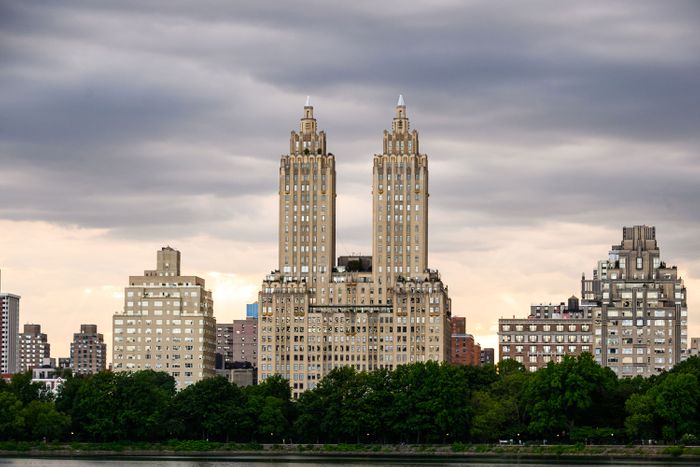 Photo: Noam Galai/Getty Images
This past summer, George Osorio turned to his building's co-op board for help as he and his family roasted in 100-degree temperatures inside their Greenwich Village apartment. He hoped that given the severity of his situation, the building leadership could give him quick approval for an HVAC system to be installed as essential work during the pandemic. Despite regularly phoning and emailing the board for three weeks, Osorio heard nothing. When he finally received a response, the board barked at him that it was tied up handling the varying issues brought on by the coronavirus. It told him to get fans.
"It was very personally insulting, like I didn't appreciate what was going on in the world," Osorio says. "It took not only three weeks to respond and then get a nasty response back, but to approve it took over another two months."
Appealing to one's co-op board can be a nuisance even in the best of times. They tend to have ultraspecific rules and regulations, and are often populated with a building's most opinionated residents. But during the pandemic, a number of buildings' board members have used the crisis as an excuse to shirk the residential responsibilities that they volunteered to manage. Though most offices, boards, and schools have long since adjusted to working via video meetings and emails, a number of building boards have resisted — canceling meetings entirely, and taking weeks to get back to their constituents, if they respond at all.
At a condo on the Upper West Side, one resident who works in advertising fumed that when his building's board members ditched their constituents and the city for second homes, they also left behind any sense of responsibility for their neighbors' concerns. "I'm sure they're off in their homes in Connecticut or Long Island or wherever, and just don't give a shit," he says. The resident filed multiple requests via the BuildingLink system this past summer for permission to hire and pay for a plumber to move a hose onto his side of a shared terrace, as well as a follow-up query nudging the board to install HEPA filters in the building's gym so that people could work out safely. All, however, have gone unanswered. "COVID has become a buffer between us and them, in that they seem to feel like, 'Okay, sorry these are hard times, you should understand,'" the resident says. "It's like, no, if anything, we're all at home more, I should be able to get a hold of you more easily now."
And then there are those who were in the middle of buying an apartment in a co-op when the pandemic hit, like John and Sheri Abate. With only an interview and closing left in the process of buying their two-bedroom, two-bath fixer-upper in a Bay Ridge building, the couple waited in the dark for weeks for any direction on next steps. "We were harassing the management agent," says Susan Little, the Abates' real-estate agent from Corcoran. "All she'd respond was, 'We have reached out to the board, we'll let you know when we get a response.' That was her response for weeks."
Some residents are seeing this as a sign that their board's time is up. Steven R. Wagner, a lawyer specializing in co-ops and condominiums, says he saw a jump in calls in 2020 from New Yorkers looking to overtake boards, particularly those where the pandemic is exacerbating arrogant behavior. "People are home, they want things done differently, and they're not willing to accept callous or high-handed treatment from boards or managing agents," Wagner says. "If I had one case every few years, now I get a few calls per month."
Among Wagner's clients was Osorio, who in July began a covert campaign to usurp the same board that couldn't be bothered to respond quickly to his emergency. After learning that its behavior was affecting not just him, but well over half his building, Osorio worked with well-connected neighbors to rally support ahead of the annual election, spending months collecting data and people's anecdotes. At the postponed annual meeting in January, in a move that echoed the national mood, 75 percent of the residents voted to oust its board members and install fresh leadership, with Osorio as the new board president. Before the results were officially announced, the former board president reached out to congratulate his successor.